Atlas of Rare Butterflies, Skippers, Moths, Dragonflies & Damselflies of Virginia
Click image to enlarge.
Aeshna verticalis Hagen, 1861
Green-striped Darner
NatureServe Global Rank: G5
Virginia State Rank: S1
VA DGIF Tier: IV
Federal Legal Status: None
Virginia Legal Status: None

Description: The Green-striped Darner is a "mosaic" darner with a complex pattern of blue markings on a dark abdomen. The thorax has two greenish vertical stripes on the side, the front stripe indented and with a rearward extension ("flag") along the top. It ranges in size: 62-72 mm, (2.4-2.8 inches).
Similar species: In Virginia, the Shadow Darner (A. umbrosa) is far more common and widespread. It can be readily separated from the Green-striped Darner by its straight and narrow thoracic stripes, and by the much smaller mosaic patterns of the abdomen. The Green-striped Darner is very similar to the Canada Darner (A. canadensis). The greenish color of the thoracic stripes is often helpful, but there can be some color variation (Paulson, 2011). The Green-striped Darner can be distinguished in hand by the pattern of thoracic stripes, and by the lateral markings on the second abdominal segment. See illustrations on p. 70 of Nikula (2003). The Black-tipped Darner (A. tuberculifera) lacks blue markings on the last abdominal segment.
North American Range: The Green-striped Darner is found in the Northeastern United States and maritime provinces of Canada west to Minnesota. In Virginia, it is occasionally present in Highland County from late summer into the fall where it is suspected to breed (Roble et al, 2009). There is a recent, isolated record from Albemarle County that was likely a vagrant.
VA Observations by Locality: Highland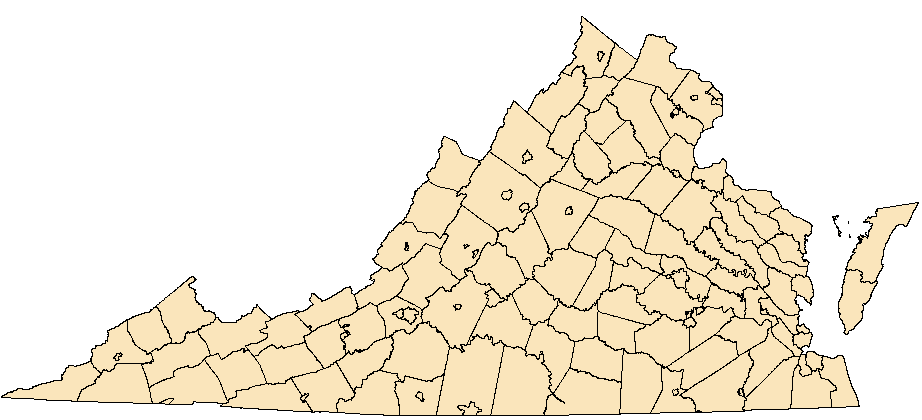 Before 1950

1950 - 1990

After 1990

Flight season and broods: The flight season in Virginia of the Green-striped Darner ranges from 8 August through 21 October.
Aquatic Habitat: The Green-striped Darner's preferred habitat is lakes and ponds with emergent vegetation. In Virginia it is also recorded at high elevation beaver ponds.
Behavior and Ecology: Adult Green-striped Darners hunt by patrolling shorelines or sunny clearings and often perch on tree trunks. They may be found in mixed species swarms, especially late in the day, with other species of darners and emeralds. A late summer to fall species.
Population trend and potential threats: The Green-striped Darner is a common species farther north, but rare boreal habitat in its Virginia locations should be protected.
Management practices: Maintenance of rare boreal habitat in Virginia is essential.
References: Nikula, B., J. Loose, and M. Burne. 2003. A Field Guide to the Dragonflies and Damselflies of Massachusetts. Massachusetts Division of Fisheries and Wildlife, Natural Heritage & Endangered Species Program. Westborough, Massachusetts. 197 pp.
Paulson, Dennis. 2011. Dragonflies and Damselflies of the East. Princeton University Press. Princeton and Oxford. 538 pp.
Roble, Steven M. 2011. Dragonflies of Virginia- Flight dates. Unpub.
Roble, S. M., Carle, F. L., and O. S. Flint. 2009. Dragonflies and Damselflies (Odonata) of the Laurel Fork Recreation Area, George Washington National Forest, Highland County, Virginia: Possible evidence for Climate Change. Pp. 365-399, in S. M. Roble and J.C. Mitchell (eds.). 2009. A lifetime of contributions to Myriapodology and the Natural History of Virginia. Virginia Museum of Natural History Special Publication No. 16, Martinsville, Virginia.
Copyright ©2023, All Rights Reserved
Virginia Department of Conservation and Recreation, Natural Heritage Program, 600 E. Main St., 24
th
Floor, Richmond, VA 23219
This atlas was compiled by the VA Natural Heritage Program with funds provided by the VA Dept. of Game and Inland Fisheries through a state wildlife grant from U.S. Fish and Wildlife Service
Questions/Comments? Check the contacts page | Internet Privacy Policy Statement
Last Modified: Friday, 26 February 2021, 03:21:56 PM