Atlas of Rare Butterflies, Skippers, Moths, Dragonflies & Damselflies of Virginia
Click image to enlarge.
Anaplectoides brunneomedia McDunnough, 1946
Brown-lined Dart Moth
NatureServe Global Rank: G4
Virginia State Rank: S2
VA DGIF Tier: None
Federal Legal Status: None
Virginia Legal Status: None

Description: The Brown-lined Dart Moth has gray to green forewings with heavy black shading between orbicular and reniform spots, extending downward from the costa.
Similar species: The Dappled Dart Moth (Anaplectoides pressus) has gray with yellow to yellowish-green tinted forewings, with brownish spots that have gray centers. The Green Arches Moth (Anaplectoides prasina) also has similar markings and extended green coloration, but the green is largely contained in two or three arch-shaped rays extending from the base of the wing to the outer margin.
North American Range: The Brown-lined Dart Moth is found in the southern Appalachians, from Virginia and West Virginia at least as far south as Tennassee and North Carolina. This species has been documented in Smyth, Giles, and Highland counties in Virginia.
VA Observations by Locality: Giles | Smyth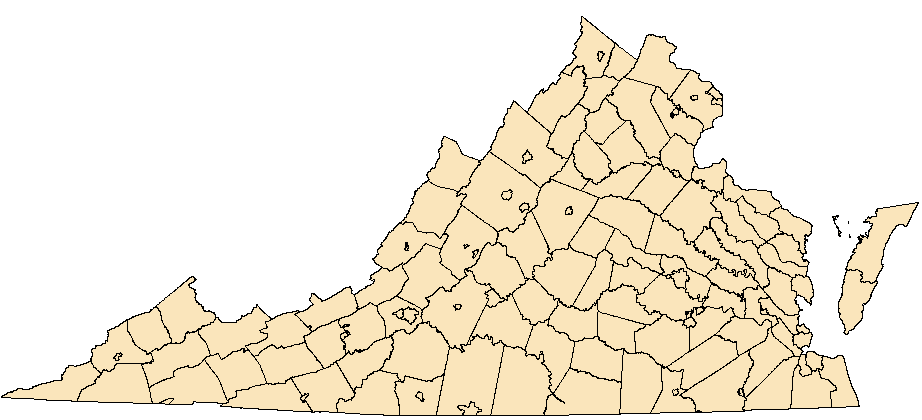 Before 1950

1950 - 1990

After 1990


Flight season and broods: Adults fly from June to August. The number of broods is not documented, but there is probably one based on the flight season.
Habitat and Food Plants: The Brown-lined Dart Moth is likely a generalist feeder like its close relative, hosting on various herbs, shrubs and trees.
Behavior and Ecology: Little is known regarding this species life history.
Population trend and potential threats: The population trends and threats are uncertain.
Management practices: Because little is known about this species, management practices have not been determined.
References: Covell, Charles W., Jr. Peterson Field Guides "Eastern Moths". Boston: Houghton Mifflin Company, 1984. Print.
Moth Photographers Group at the Mississippi Entomological Museum at Mississippi State University. Web application at: http://mothphotographersgroup.msstate.edu/large_map.php?hodges=11002 Accessed: 10Apr2013
NatureServe. 2011. NatureServe Explorer: An online encyclopedia of life [web application]. Version 7.1. NatureServe, Arlington, Virginia. Available www.natureserve.org/explorer. (Accessed: April 18, 2012).
Wagner, D. L., D.F. Schweitzer, J.B. Sullivan, and R.C. Reardon. 2011. Owlet Caterpillars of Eastern North America. Princeton University Press, Princeton, NJ. 576pp.
Copyright ©2023, All Rights Reserved
Virginia Department of Conservation and Recreation, Natural Heritage Program, 600 E. Main St., 24
th
Floor, Richmond, VA 23219
This atlas was compiled by the VA Natural Heritage Program with funds provided by the VA Dept. of Game and Inland Fisheries through a state wildlife grant from U.S. Fish and Wildlife Service
Questions/Comments? Check the contacts page | Internet Privacy Policy Statement
Last Modified: Friday, 26 February 2021, 03:21:56 PM