Atlas of Rare Butterflies, Skippers, Moths, Dragonflies & Damselflies of Virginia
Click image to enlarge.
Aplectoides condita (Guenee, 1852)
A noctuid moth
NatureServe Global Rank: G4
Virginia State Rank: S1S3
VA DGIF Tier: None
Federal Legal Status: None
Virginia Legal Status: None

Description: Aplectoides condita is medium sized (17-20mm) with brown to dark gray forewings. The orbicular and reniform spots are concolorous with the ground color, mixed with white, and partially outlined in black. The hindwings are dirty white with a faint discal cell and obscure pale gray shading near the outer margin.
Similar species: Aplectoides pressus and Aplectoides brunneomedia are similar in appearance, but can be distinguished by the lack of longitudinal yellow streaks and the lack of a short black basal dash on the forewing that is present in A. condita. They also have a more jagged and distinct st line while that of Aplectoides condita is rather indistinct.
North American Range: Aplectoides condita is a widely distributed boreal zone species occurring in the East as far south as northern New Jersey and Pennsylvania, and west to Michigan and Wisconsin. It is also found along the Appalachian Mountains in Virginia (Bath County) and North Carolina.
VA Observations by Locality: Bath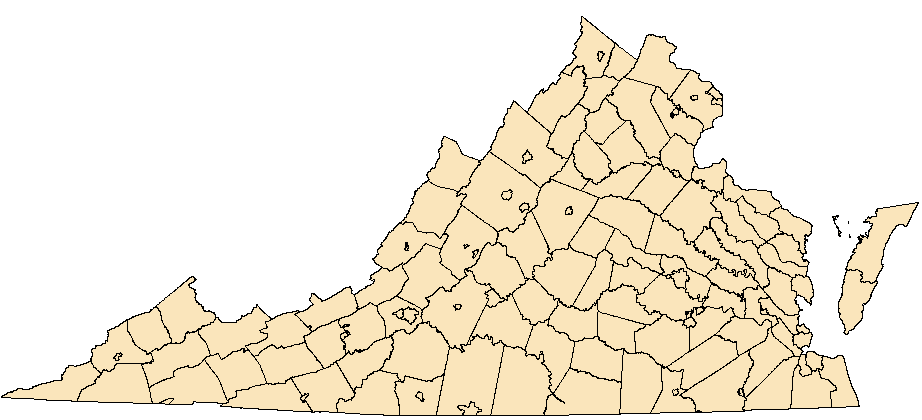 Before 1950

1950 - 1990

After 1990

Flight season and broods: Adults fly from the end of May to July. There is only one brood.
Habitat and Food Plants: The habitat for this species has not been formally described. It hosts on pines, especially Larix laricina.
Behavior and Ecology: They over-winter as a larva within the caccoon. Little else is known regarding this species behavior.
Population trend and potential threats: Population status and threats are unknown.
Management practices: Since little is known regarding the life history and threats, management practices have not been determined.
References: McCabe, T. L. 1988. Larval hosts of Anaplectoides and Aplectoides with notes on their biology. Journal of the New York Entomological Society 96(1): 1-6.
Moth Photographers Group at the Mississippi Entomological Museum at Mississippi State University. Web application at: http://mothphotographersgroup.msstate.edu/large_map.php?hodges=10999 Accessed: 11Apr2013
Pogue, Michael G. The Noctuinae (Lepidoptera: Noctuidae) of Great Smoky Mountains National Park, U.S.A. New Zealand: Magnolia Press, 2006. Print.
Copyright ©2023, All Rights Reserved
Virginia Department of Conservation and Recreation, Natural Heritage Program, 600 E. Main St., 24
th
Floor, Richmond, VA 23219
This atlas was compiled by the VA Natural Heritage Program with funds provided by the VA Dept. of Game and Inland Fisheries through a state wildlife grant from U.S. Fish and Wildlife Service
Questions/Comments? Check the contacts page | Internet Privacy Policy Statement
Last Modified: Friday, 26 February 2021, 03:21:56 PM