Atlas of Rare Butterflies, Skippers, Moths, Dragonflies & Damselflies of Virginia
Click image to enlarge.
Argyrostrotis sylvarum (Guenee, 1852)
A noctuid moth
NatureServe Global Rank: G4
Virginia State Rank: S1S3
VA DGIF Tier: None
Federal Legal Status: None
Virginia Legal Status: None

Description: The Woodland Chocolate Moth is medium-sized at about 28mm. Ii is a combination of brown, gray and purplish in color. The front wings have two brown lines that bisect from the leading edge to the trailing edge, each about 1/3 the wing distance apart. The outside edge of these lines is bordered by a wide, brown margin and the inside is frosted with a purplish white area. Inbetween the lines is a purplish brown and the outside of the wings is a dull gray with darker brown spots in the terminal line. The hind wings are a combination of lighter and darker gray, alternating from the outside edge of the wing.
Similar species: The Woodland Chocolate moth is similar at first glance to a number of other Noctuid Moths, but the combination of the color and lines is somewhat distinct. While a number of other species possess a similar orientation of lines, none of them have the extent of white and brown coloration on either side of the lines.
North American Range: This species is a coastal plain or lower piedmont species, found from southeastern Virginia through Florida and to Louisiana. There are documented occurrences in Isle of Wight County, Virginia.
VA Observations by Locality: No Known Recorded Observations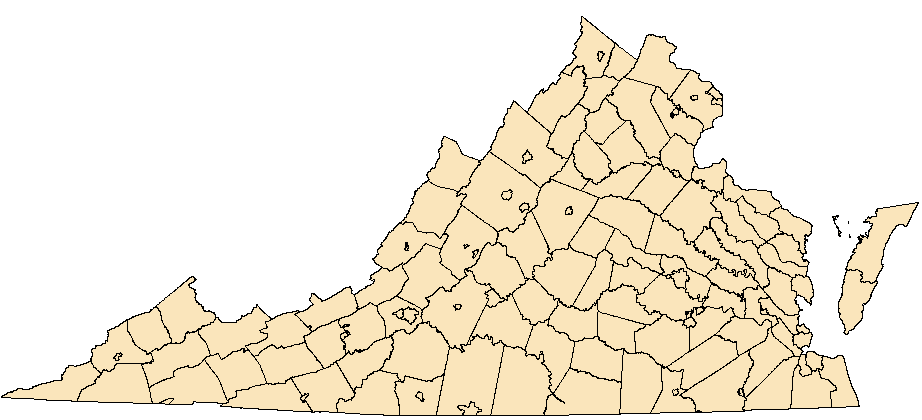 Before 1950

1950 - 1990

After 1990
Flight season and broods: Presently unclear
Habitat and Food Plants: Presently unknown
Behavior and Ecology: Presently unknown
Population trend and potential threats: Populations should be monitored and habitats preserved. Habitat destruction could be a threat to this species.
Management practices: None yet.
References: Moth Photographers Group at the Mississippi Entomological Museum at Mississippi State University. Web application at: http://mothphotographersgroup.msstate.edu/large_map.php?hodges=8760 Accessed: 13Apr2013
Copyright ©2023, All Rights Reserved
Virginia Department of Conservation and Recreation, Natural Heritage Program, 600 E. Main St., 24
th
Floor, Richmond, VA 23219
This atlas was compiled by the VA Natural Heritage Program with funds provided by the VA Dept. of Game and Inland Fisheries through a state wildlife grant from U.S. Fish and Wildlife Service
Questions/Comments? Check the contacts page | Internet Privacy Policy Statement
Last Modified: Friday, 26 February 2021, 03:21:56 PM