Atlas of Rare Butterflies, Skippers, Moths, Dragonflies & Damselflies of Virginia
Click image to enlarge.
Boloria selene ([Schiffermüller]], 1775)
Silver-bordered Fritillary
NatureServe Global Rank: G5
Virginia State Rank: S2
VA DGIF Tier: None
Federal Legal Status: None
Virginia Legal Status: None

Description: The Silver-bordered Fritillary is a small to medium-sized species with an orange base color and various black markings on the dorsal side of both wings. The black is most apparent at the edges of the wings, completely or nearly encircling a row of orange spots on both wings. The ventral side illustrates a mixture of yellow, black, brown and white markings.
Similar species: The Silver-bordered Fritillary is very close in size and coloration to the Meadow Fritillary. However, the dorsal side of the Silver-bordered Fritillary exhibits a higher degree of black coloration around the edges of the wings which creates a line of orange spots separate from the orange base color on the remainder of the wings. This line does not exist on the Meadow Fritillary, especially obvious on the hind wing. Also, the ventral side of the Meadow Fritillary does not contain the large white spots making it easy to tell apart. The ventral side of the Silver-bordered Fritillary vaguely represents the larger Speyeria Fritillaries, but size alone can separate it from the group.
North American Range: The Silver-bordered Fritillary is found in through entire Northeast, south to Virginia and West Virginia. It is also much more extensive in the west as well as Canada and Eurasia.
VA Observations by Locality: Bath | Giles | Highland | Nelson | Giles | Highland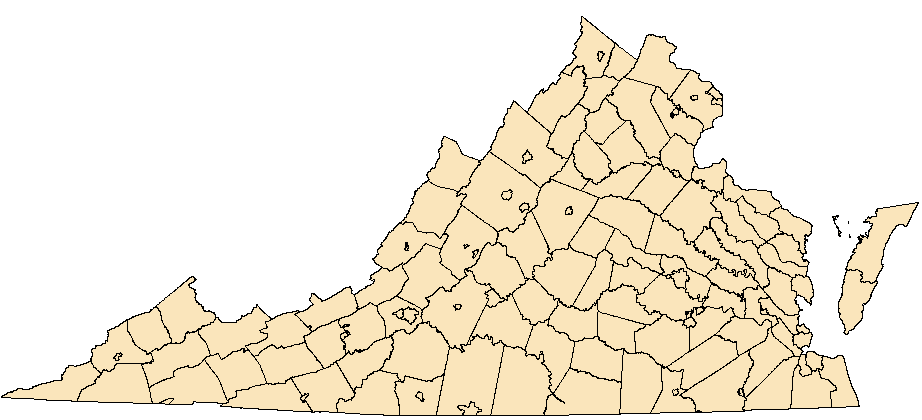 Before 1950

1950 - 1990

After 1990





Flight season and broods: There are 2-3 broods ranging from June through September, but the third may only be a partial brood.
Habitat and Food Plants: The Silver-bordered Fritillary lives in wet meadows and marshes, often at sites with taller vegetation. It hosts on various violets that are found in wetlands.
Behavior and Ecology: Males patrol wetlands in search of females and also visit various nectar sources, especially in the morning. Mating occurs late in the evening, before sunset.
Population trend and potential threats: The Silver-bordered Fritillary seems to be declining in the eastern part of its range. The loss of wetlands and habitat fragmentation are the likely causes of their decline.
Management practices: Maintaining occupied wetland habitats would be prudent for this species.
References: Allen, T. J. 1997. The Butterflies of West Virginia and their Caterpillars. University of Pittsburg Press. 388pp.

Cech, R. and G. Tudor. 2005. Butterflies of the East Coast. Pg. 250. Princeton University Press.

Opler, P. A. 1992. A Field Guide to Eastern Butterflies. Peterson Field Guides

Pyle, R. M. 1981. Field Guide to North American Butterflies. National Audubon Society.
Copyright ©2023, All Rights Reserved
Virginia Department of Conservation and Recreation, Natural Heritage Program, 600 E. Main St., 24
th
Floor, Richmond, VA 23219
This atlas was compiled by the VA Natural Heritage Program with funds provided by the VA Dept. of Game and Inland Fisheries through a state wildlife grant from U.S. Fish and Wildlife Service
Questions/Comments? Check the contacts page | Internet Privacy Policy Statement
Last Modified: Friday, 26 February 2021, 03:21:56 PM