Atlas of Rare Butterflies, Skippers, Moths, Dragonflies & Damselflies of Virginia
Click image to enlarge.
Calephelis borealis (Grote and Robinson, 1866)
Northern Metalmark
NatureServe Global Rank: G3G4
Virginia State Rank: S3
VA DGIF Tier: IV
Federal Legal Status: None
Virginia Legal Status: None

Description: The Northern Metalmark is a small species that is mainly dark on the dorsal side with some orange and metallic markings that follow a similar contour to the outer edges of the wings. The ventral side is orange in color with an array of metallic markings running in lines, following the contour of the outer wing edges.
Similar species: The Northern Metalmark is very distinct in this area, only vaguely similar to a few Duskywing species and the Little Metalmark, but not easily confused with either.
North American Range: It is found in multiple isolated populations that exist in Connecticut, New Jersey, Pennsylvania, Virginia and West Virginia through the Midwestern States to Missouri.
VA Observations by Locality: Botetourt | Montgomery | Roanoke | Alleghany | Craig | Giles | Highland | Montgomery | Rockbridge | Rockingham | Tazewell | Washington | Alleghany | Bath | Botetourt | Craig | Lee | Montgomery | Radford, City of | Russell | Scott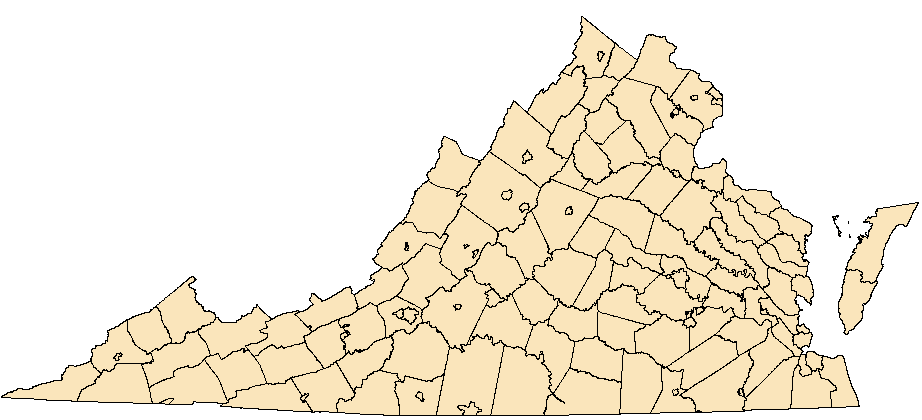 Before 1950

1950 - 1990

After 1990





















Flight season and broods: One brood from mid-Jun to early July
Habitat and Food Plants: The Northern Metalmark prefers limestone outcrops/quarries and shale barrens, where its host Roundleaf Ragwort (Senecio obovatus) is found. It is usually found in close proximity to water sources including road cuts through woodlands.
Behavior and Ecology: They are attracted to Black-Eyed Susans (Rudbeckia) and other composites, as well as fleabanes (Erigeron) and milkweeds (Asclepias) for nectar. It has been noted that they will hide underneath leaves when disturbed. Males perch on leaves or the ground awaiting females.
Population trend and potential threats: This species exists in scattered and very local colonies and should be monitored where found. Habitat loss is a potential threat due to the scattered distribution.
Management practices: There are no management recommendations for this species.
References: Allen, T. J. 1997. The Butterflies of West Virginia and their Caterpillars. University of Pittsburg Press. 388pp.

Cech, R. and G. Tudor. 2005. Butterflies of the East Coast. Pg. 250. Princeton University Press.

Opler, P. A. 1992. A Field Guide to Eastern Butterflies. Peterson Field Guides

Pyle, R. M. 1981. Field Guide to North American Butterflies. National Audubon Society.
Copyright ©2023, All Rights Reserved
Virginia Department of Conservation and Recreation, Natural Heritage Program, 600 E. Main St., 24
th
Floor, Richmond, VA 23219
This atlas was compiled by the VA Natural Heritage Program with funds provided by the VA Dept. of Game and Inland Fisheries through a state wildlife grant from U.S. Fish and Wildlife Service
Questions/Comments? Check the contacts page | Internet Privacy Policy Statement
Last Modified: Friday, 26 February 2021, 03:21:56 PM