Atlas of Rare Butterflies, Skippers, Moths, Dragonflies & Damselflies of Virginia
Click image to enlarge.
Calephelis virginiensis (GuA©rin-MA©neville, [1832])
Little Metalmark
NatureServe Global Rank: G4
Virginia State Rank: SH
VA DGIF Tier: III
Federal Legal Status: None
Virginia Legal Status: None

Description: The Little Metalmark is a very small butterfly that is mainly orange with various black and metallic markings spanning much of the dorsal side of both wings. The ventral side is a lighter orange with slightly reduced markings, but overall similar to the dorsal side.
Similar species: The Little Metalmark is quite distinct among the butterflies of the area and should not be easily confused with any other species. The ventral side is similar to the Northern Metalmark but the dorsal side is very different and the the ranges of the two do not overlap.
North American Range: It ranges from southeastern Virginia south through Florida and west to southeastern Texas.
VA Observations by Locality: Chesapeake, City of | Suffolk, City of | Virginia Beach, City of | Chesapeake, City of | Virginia Beach, City of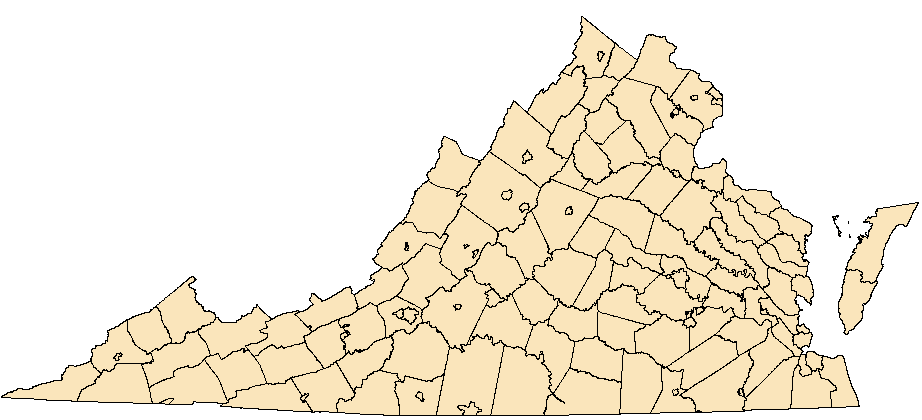 Before 1950

1950 - 1990

After 1990





Flight season and broods: There are three broods in Virginia, from March through October.
Habitat and Food Plants: The Little Metalmark prefers open areas with its host plants, usually pine flatwoods, savannas and roadsides. Yellow Thistle (Cirsium horridulum) was considered the sole host plant, but others have more recently been cited.
Behavior and Ecology: They fly low to the ground and frequently stop for nectar preferably at composites. They are very inconspicuous, even in flight, and may go unnoticed as they patrol between flowers and perches.
Population trend and potential threats: Where found, the Little Metalmark can be quite common although it may be much less common at the periphery of its range. The loss of habitat through succession or development is likely the main threat to this species.
Management practices: No management needs are known at this time.
References: Cech, R. and G. Tudor. 2005. Butterflies of the East Coast. Pg. 250. Princeton University Press.

Opler, P. A. 1992. A Field Guide to Eastern Butterflies. Peterson Field Guides

Pyle, R. M. 1981. Field Guide to North American Butterflies. National Audubon Society.
Copyright ©2023, All Rights Reserved
Virginia Department of Conservation and Recreation, Natural Heritage Program, 600 E. Main St., 24
th
Floor, Richmond, VA 23219
This atlas was compiled by the VA Natural Heritage Program with funds provided by the VA Dept. of Game and Inland Fisheries through a state wildlife grant from U.S. Fish and Wildlife Service
Questions/Comments? Check the contacts page | Internet Privacy Policy Statement
Last Modified: Friday, 26 February 2021, 03:21:56 PM