Atlas of Rare Butterflies, Skippers, Moths, Dragonflies & Damselflies of Virginia
Click image to enlarge.
Callophrys polios (Cook and Watson, 1907)
Hoary Elfin
NatureServe Global Rank: G5
Virginia State Rank: S1S3
VA DGIF Tier: IV
Federal Legal Status: None
Virginia Legal Status: None

Description: The Hoary Elfin is a small species that is largely gray on the dorsal side. The ventral side displays a gray-brown base of the wings with a large gray patch on the outer edges of the wings, especially evident on the back wing.
Similar species: The Frosted Elfin (Callophrys irus) is the most similar species but can be differentiated by markings exhibited on the ventral side. The color pattern is largely the same as the Hoary Elfin, but the Frosted Elfin has a black dot in the middle of the gray patch on the hind wing and more of a contrast in color from the base of the wing to the edge. The Hoary Elfin also has gray frosting on the outer edge of the ventral front wing, unlike the brown shown in the Frosted Elfin and is generally smaller than the Frosted Elfin.
North American Range: Mainly a northern species, but isolated colonies and populations exist in the East from Main, south to Virginia and West Virginia.
VA Observations by Locality: Roanoke | Augusta | Fairfax | Highland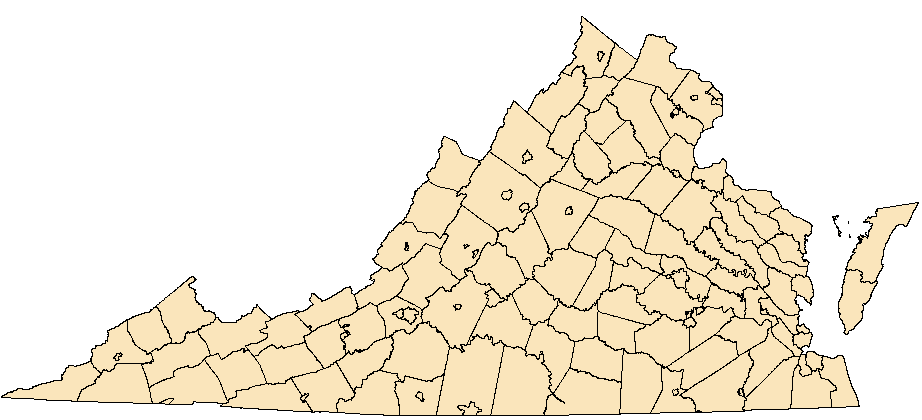 Before 1950

1950 - 1990

After 1990




Flight season and broods: It is single brooded, with the southern populations active April to May and the northern populations active from mid-May through June.
Habitat and Food Plants: Hoary Elfins live in a variety of habitats that support their host plants (heathlands) including barrens, bogs, dunes, ridges and forest edges. The Hoary Elfin feeds on Bearberry (Arctostaphylos uva-ursi) and possibly some other plant varieties as well.
Behavior and Ecology: Hoary Elfins fly close to the ground and perch there as well, often on or near their host plant. They take nectar on or near their host plants and over-winter in the pupa stage.
Population trend and potential threats: The Hoary Elfin is an inhabitant of an uncommon habitat usually attributed to barrens. Known colonies should be monitored.
Management practices: Areas occupied by the Hoary Elfin should be monitored and conserved.
References: Allen, T. J. 1997. The Butterflies of West Virginia and their Caterpillars. University of Pittsburg Press. 388pp.
Cech, R. and G. Tudor. 2005. Butterflies of the East Coast. Pg. 250. Princeton University Press.
Opler, P. A. 1992. A Field Guide to Eastern Butterflies. Peterson Field Guides
Pyle, R. M. 1981. Field Guide to North American Butterflies. National Audubon Society.
Copyright ©2023, All Rights Reserved
Virginia Department of Conservation and Recreation, Natural Heritage Program, 600 E. Main St., 24
th
Floor, Richmond, VA 23219
This atlas was compiled by the VA Natural Heritage Program with funds provided by the VA Dept. of Game and Inland Fisheries through a state wildlife grant from U.S. Fish and Wildlife Service
Questions/Comments? Check the contacts page | Internet Privacy Policy Statement
Last Modified: Friday, 26 February 2021, 03:21:56 PM