Atlas of Rare Butterflies, Skippers, Moths, Dragonflies & Damselflies of Virginia
Click image to enlarge.
Callosamia securifera (Maassen, 1873)
Sweetbay Silkmoth
NatureServe Global Rank: G4
Virginia State Rank: S1S2
VA DGIF Tier: None
Federal Legal Status: None
Virginia Legal Status: None

Description: The Sweetbay Silkmoth is a large-sized moth (75 to 100 mm) and has yellowish brown wings. Its triangular spots tend to be less prominent or even absent, especially on the hindwings, unlike other silkmoths.
Similar species: The Promethea Moth (Callosamia promethean) and Tulip-tree Silkmoth (Callosamia angulifera) are two similar species. The Promethea Moth has a noticeably darker underside of its hindwing inside the pm. line, and the Tulip-tree Silkmoth?s pm. line is edged with white on the outer-side. The Tulip-tree Silkmoth usually has larger triangular spots on the wings, especially when comparing the hind wings.
North American Range: The Sweetbay Silkmoth is found mainly within 50 miles of the coast from extreme southern Virginia to southeastern Louisiana, but includes most of Florida and extends inland up some riparian corridors. In Virginia, this species was historically documented in Sussex County, but more recently in Suffolk County.
VA Observations by Locality: Sussex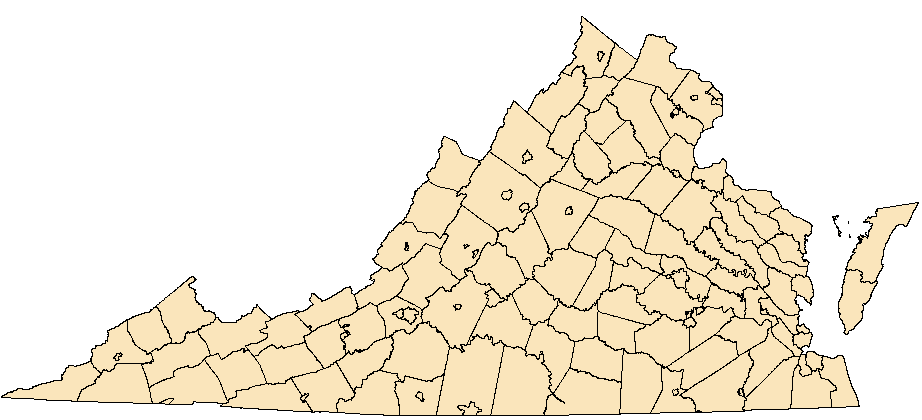 Before 1950

1950 - 1990

After 1990

Flight season and broods: The Sweetbay Silkmoth flies from April to May and July to September. It is double brooded.
Habitat and Food Plants: Habitat varies over its range, but in Virginia it does best in sand hills seeps. Sweetbay magnolia (Magnolia virginiana) is the main food plant and it occurs mostly where the food plant is abundant.
Behavior and Ecology: Both males and females fly during the day when mating occurs, and the females fly also at night.
Population trend and potential threats: The population appears stable except where habitats are lost to pine farms, agriculture, or development; however, this silkmoth is resilient enough to recolonize and persist in second growth areas and some fragmented habitats.
Management practices: Because habitat destruction is the main cause for concern, habitat restoration or protection would be the only management practices.
References: Covell, Charles W., Jr. Peterson Field Guides "Eastern Moths". Boston: Houghton Mifflin Company, 1984. Print.
Moth Photographers Group at the Mississippi Entomological Museum at Mississippi State University. Web application at: http://mothphotographersgroup.msstate.edu/large_map.php?hodges=7766 Accessed: 13Apr2013
NatureServe. 2011. NatureServe Explorer: An online encyclopedia of life [web application]. Version 7.1. NatureServe, Arlington, Virginia. Available http://www.natureserve.org/explorer. (Accessed: April 20, 2012).
Copyright ©2023, All Rights Reserved
Virginia Department of Conservation and Recreation, Natural Heritage Program, 600 E. Main St., 24
th
Floor, Richmond, VA 23219
This atlas was compiled by the VA Natural Heritage Program with funds provided by the VA Dept. of Game and Inland Fisheries through a state wildlife grant from U.S. Fish and Wildlife Service
Questions/Comments? Check the contacts page | Internet Privacy Policy Statement
Last Modified: Friday, 26 February 2021, 03:21:56 PM