Atlas of Rare Butterflies, Skippers, Moths, Dragonflies & Damselflies of Virginia
Click image to enlarge.
Calopteryx amata Hagen, 1889
Superb Jewelwing
NatureServe Global Rank: G4
Virginia State Rank: S1
VA DGIF Tier: IV
Federal Legal Status: None
Virginia Legal Status: None

Description: The Superb Jewelwing is a large damselfly at 48-61mm (1.9-2.4inches). Males are a brilliant green with yellow-tinted wings. The hindwing has a distinctive amber-brownish tip. Females are a bronze-green with a small white stigma in the forewing.
Similar species: The Superb Jewelwing is the only jewelwing which has hindwings tipped with light brown. The forewings are unmarked. The female Appalachian Jewelwing also has clear wings, but lacks a white stigma.
North American Range: The Superb Jewelwing is found in the northeastern United States and occurs only at higher elevations in the southern portion of its range, including Virginia, where it is known only from a few sites in Highland County.
VA Observations by Locality: Highland | Highland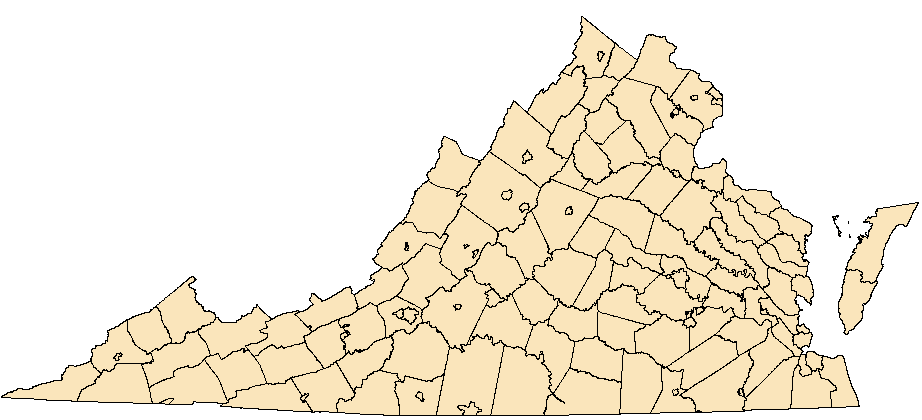 Before 1950

1950 - 1990

After 1990


Flight season and broods: Virginia flight dates for the Superb Jewelwing range from 12 June through 19 August.
Aquatic Habitat: The Superb Jewelwing prefers small clean rivers with fast current and aquatic vegetation.
Behavior and Ecology: Males and females perch on streamside vegetation near riffles.
Population trend and potential threats: One of the known Virginia sites has supported this species for at least forty years.
Management practices: Maintenance of water quality and stream flow characteristics are likely vital.
References: Lam, Ed. 2004. Damselflies of the Northeast. Biodiversity Books. Forest Hills, New York. 96 pp.

Paulson, Dennis. 2011. Dragonflies and Damselflies of the East. Princeton University Press. Princeton and Oxford. 538 pp.

Roble, Steven M. 1994. A preliminary checklist of the Damselflies of Virginia, with Notes on Distribution and Seasonality. Banisteria 4: 3 - 23.

Roble, Steven M. 2011. Damselflies of Virginia - Flight dates. Unpub.
Copyright ©2023, All Rights Reserved
Virginia Department of Conservation and Recreation, Natural Heritage Program, 600 E. Main St., 24
th
Floor, Richmond, VA 23219
This atlas was compiled by the VA Natural Heritage Program with funds provided by the VA Dept. of Game and Inland Fisheries through a state wildlife grant from U.S. Fish and Wildlife Service
Questions/Comments? Check the contacts page | Internet Privacy Policy Statement
Last Modified: Friday, 26 February 2021, 03:21:56 PM