Atlas of Rare Butterflies, Skippers, Moths, Dragonflies & Damselflies of Virginia
Click image to enlarge.
Cycnia collaris (Hy. Edwards, 1882)
Unexpected Cycnia Moth
NatureServe Global Rank: G4
Virginia State Rank: S1S3
VA DGIF Tier: None
Federal Legal Status: None
Virginia Legal Status: None

Description: Unexpected Cycnia Moth is a medium-sized (28 to 36mm) moth that has a mostly yellow head and abdomen, with dorsal lateral rows of black spots on the abdomen. The thorax and wings are whitish to gray, with a yellow border along the basal half of the costa of the forewing. The underside of the forewing has gray shading, but is not conspicuous.
Similar species: The Delicate Cycnia (Cycnia tenera) is similar, but has a longer yellow border along the costa of the forewing, and the shading on the underside of the forewing is more conspicuous.
North American Range: This moth ranges from New Jersey south to Florida and west to Texas and South Dakota. In Virginia, it has been documented in Nottoway and Dinwiddie counties.
VA Observations by Locality: Dinwiddie | Nottoway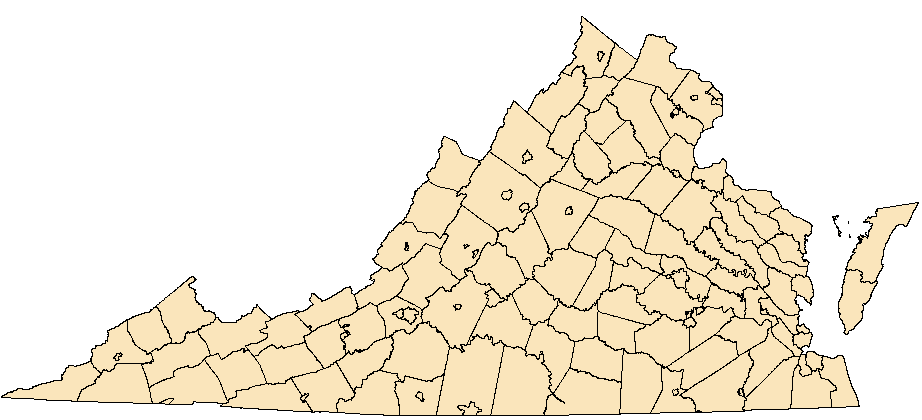 Before 1950

1950 - 1990

After 1990


Flight season and broods: They fly in spring and late summer. Two or three broods are produced each year.
Habitat and Food Plants: The habitat is typically barrens and associated dry grasslands. Milkweeds are the food plant.
Behavior and Ecology: The pupae mature fairly quickly allowing the second brood of adults to appear in August. This moth is typically found in high quality, coastal scrub, dry barrens and similar native grasslands typically on sand and associated with the Atlantic Coastal Plain or Great Lakes drainage.
Population trend and potential threats: Much of this species habitat is fragmented resulting in widely separated occurrences. Because this moth overwinters aboveground in a cocoon in the leaflitter, fire is a potential threat.
Management practices: Efforts must be made to secure unburned refugia containing known moth and milkweed populations during prescribed fire management operations. Protection and restoration of these ecosystems will hopefully provide additional habitat for this species.
References: Bess, James. 2005. Conservation Assessment for the Unexpected Tiger Moth (Cycnia inopinatus (Edwards)). USDA Forest Service, Eastern Region.

Covell, C.V., Jr. 1984. Peterson Field Guides: Eastern Moths. Houghton Mifflin Company, Boston, MA. 496pp.

Moth Photographers Group at the Mississippi Entomological Museum at Mississippi State University. Web application at: http://mothphotographersgroup.msstate.edu/large_map.php?hodges=8228 Accessed: 14Apr2013
Copyright ©2023, All Rights Reserved
Virginia Department of Conservation and Recreation, Natural Heritage Program, 600 E. Main St., 24
th
Floor, Richmond, VA 23219
This atlas was compiled by the VA Natural Heritage Program with funds provided by the VA Dept. of Game and Inland Fisheries through a state wildlife grant from U.S. Fish and Wildlife Service
Questions/Comments? Check the contacts page | Internet Privacy Policy Statement
Last Modified: Friday, 26 February 2021, 03:21:56 PM