Atlas of Rare Butterflies, Skippers, Moths, Dragonflies & Damselflies of Virginia
Click image to enlarge.
Dargida rubripennis (Grote and Robinson, 1870)
Pink-streak moth
NatureServe Global Rank: G3G4
Virginia State Rank: S2
VA DGIF Tier: IV
Federal Legal Status: None
Virginia Legal Status: None

Description: Pink-streak Moth is a medium-sized (32-37 mm) moth, with yellowish white forewings containing prominent pink streaks. The hindwings are white with dull pink shading.
Similar species: The pink coloration and size are absolute diagnostic traits for this moth.
North American Range: This species ranges from Massachusetts to Florida and west to Minnesota and Arizona.
VA Observations by Locality: Arlington | Amherst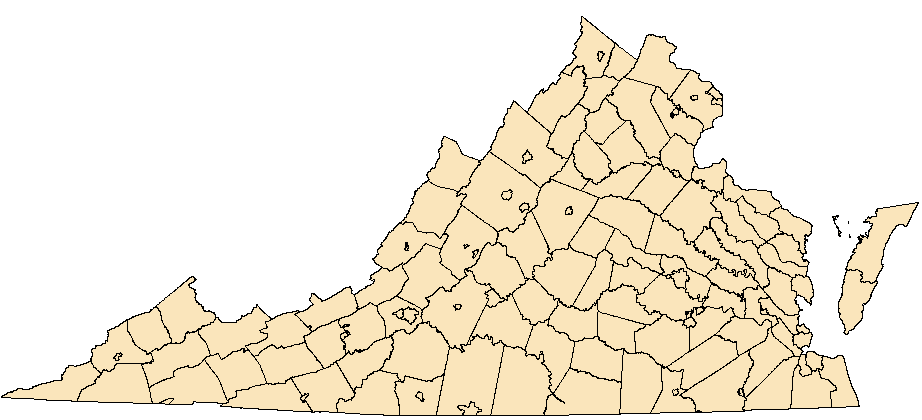 Before 1950

1950 - 1990

After 1990


Flight season and broods: Adults fly from late July to September. This is a single brooded species.
Habitat and Food Plants: The habitat appears to be prairielands and grassy wetlands. The food plant is grasses.
Behavior and Ecology: Little is known regarding this species life history, but like most Noctuids, this moth is nocturnal and some pupae may remain in diapauses an extra year.
Population trend and potential threats: Population trends and threats are unknown.
Management practices: Management practices have not been determined.
References: Bug Guide. 2003. Iowa State University Entomology. At: www.bugguide.net/node/view/57316. Accessed: 04May2012

Covell, Charles W., Jr. Peterson Field Guides "Eastern Moths". Boston: Houghton Mifflin Company, 1984. Print.

Endangered Resources Program Species Information. 2011. Wisconsin Department of Natural Resources. 4 May 2012

Moth Photographers Group at the Mississippi Entomological Museum at Mississippi State University. Web application at: http://mothphotographersgroup.msstate.edu/large_map.php?hodges=10434 Accessed: 14Apr2013
Copyright ©2023, All Rights Reserved
Virginia Department of Conservation and Recreation, Natural Heritage Program, 600 E. Main St., 24
th
Floor, Richmond, VA 23219
This atlas was compiled by the VA Natural Heritage Program with funds provided by the VA Dept. of Game and Inland Fisheries through a state wildlife grant from U.S. Fish and Wildlife Service
Questions/Comments? Check the contacts page | Internet Privacy Policy Statement
Last Modified: Friday, 26 February 2021, 03:21:56 PM