Atlas of Rare Butterflies, Skippers, Moths, Dragonflies & Damselflies of Virginia
Click image to enlarge.
Erastria coloraria (Fabricius, 1798)
Broad-lined Erastria moth
NatureServe Global Rank: G3G4
Virginia State Rank: S2?
VA DGIF Tier: None
Federal Legal Status: None
Virginia Legal Status: None

Description: Broad-lined Erastria Moth is a medium-sized (27-37mm) moth with dull gray to brown wings in the spring brood, and straw yellow to olive wings in the summer brood. The postmedian line is complete, diffuse, and curved slightly outward, often with a diffuse spot just beyond at the midpoint. The underside is yellow and variably tinted with bright pink in the summer brood.
Similar species: The Thin-lined Erastria Moth (Erastria cruentaria) is similar, but has a thinner and more sharply defined postmedian line. The colors are the same, but the underside is marked with orange to reddish purple.
North American Range: This moth ranges from Connecticut to Florida, and west to Minnesota, Nebraska, and Texas.
VA Observations by Locality: Giles | Henry | Montgomery | Augusta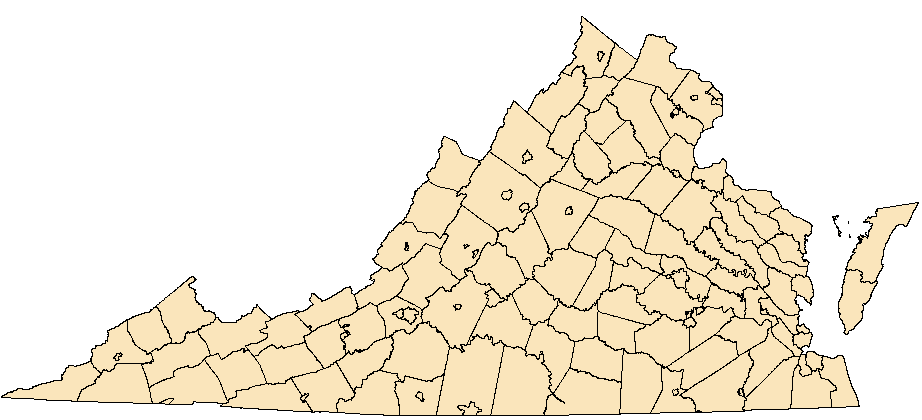 Before 1950

1950 - 1990

After 1990




Flight season and broods: Adults fly from April to July. This is a double brooded species.
Habitat and Food Plants: The habitat consists of non-coastal pine barrens, glades, former oak savannas, grassy openings in old quarries, powerline right of ways in the Northeast, and shale barrens in Appalachia. The food plant is New Jersey tea (Ceanothus americanus), and possibly clover and Rubus species.
Behavior and Ecology: Adults feed on the one Ceanothus species, taking nectar from the flowers. They can often be flushed out of the food plant patches during the day and taken at lights.
Population trend and potential threats: The population size is not known, but it is recorded from NatureServe (2011) to have a long-term 50-90% population decline (NatureServe). This moth may be threatened by growing deer populations that overbrowse the host plant, succession, habitat fragmentation and loss, Gypsy Moth spraying, and inappropriate fire management.
Management practices: Management practices should include restoration of habitat since this species needs substantial tracts of land as it does not persist long on isolated patches of the food plant. Fire may help with this, but it is unknown how vulnerable the pupae are to fire.
References: Bug Guide. 2003. Iowa State University Entomology. At: www.bugguide.net/node/view/84611. Accessed: 03Ma2012
Covell, Charles W., Jr. Peterson Field Guides "Eastern Moths". Boston: Houghton Mifflin Company, 1984. Print.
Moth Photographers Group at the Mississippi Entomological Museum at Mississippi State University. Web application at: http://mothphotographersgroup.msstate.edu/large_map.php?hodges=6704 Accessed: 14Apr2013
NatureServe. 2011. NatureServe Explorer: An online encyclopedia of life [web application]. Version 7.1. NatureServe, Arlington, Virginia. Available http://www.natureserve.org/explorer. (Accessed: May 3, 2012).
Copyright ©2023, All Rights Reserved
Virginia Department of Conservation and Recreation, Natural Heritage Program, 600 E. Main St., 24
th
Floor, Richmond, VA 23219
This atlas was compiled by the VA Natural Heritage Program with funds provided by the VA Dept. of Game and Inland Fisheries through a state wildlife grant from U.S. Fish and Wildlife Service
Questions/Comments? Check the contacts page | Internet Privacy Policy Statement
Last Modified: Friday, 26 February 2021, 03:21:56 PM