Atlas of Rare Butterflies, Skippers, Moths, Dragonflies & Damselflies of Virginia
Click image to enlarge.
Erora laeta (Edwards, 1862)
Early Hairstreak
NatureServe Global Rank: GU
Virginia State Rank: S2
VA DGIF Tier: IV
Federal Legal Status: None
Virginia Legal Status: None

Description: The Early Hairstreak is a very small species that exhibits sexual dimorphism. The dorsal side of the male is mostly gray with some blue possible, especially on the trailing hind wing. The female is iridescent blue with wide black wing edges. Both sexes have an iridescent blue-green base with red-orange markings arranged in two lines, especially on the hind wing.
Similar species: While the dorsal side of this species is similar to a number of other hairstreak species, the ventral side of the Early Hairstreak is quite definitive.
North American Range: Found from Canada south through the Appalachians to northern Georgia, and across to Michigan and Wisconsin.
VA Observations by Locality: Giles | Augusta | Bath | Bland | Craig | Giles | Highland | Montgomery | Rockbridge | Wise | Bedford | Botetourt | Greene | Madison | Page | Rappahannock | Rockbridge | Rockingham | Wise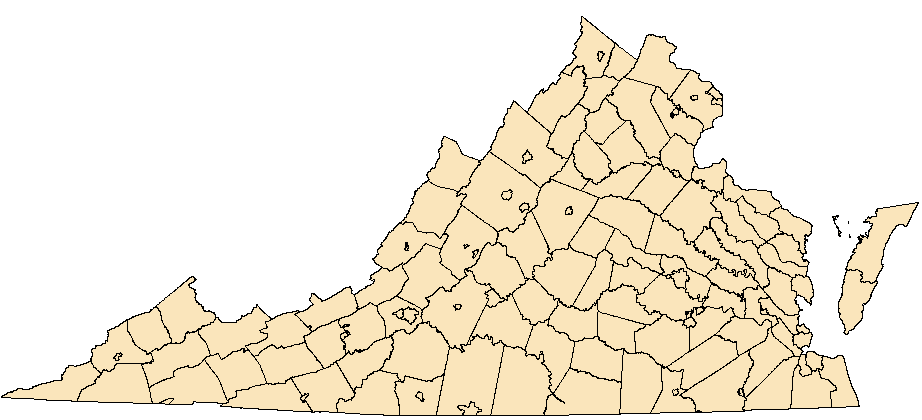 Before 1950

1950 - 1990

After 1990



















Flight season and broods: In Virginia, there are two broods which can be found in late April and May and then again in late June through August.
Habitat and Food Plants: The Early Hairstreak is found in mature beech forests that are moist but well-drained, most often seen on paths, roads or outcrops. It seems to feed on American Beech (Fagus grandiflora) but the part of the plant utilized is dependent upon the brood.
Behavior and Ecology: It is believed that the Early Hairstreak is closely tied to the crop production of the American Beech. They may live predominantly in the canopy of these trees, occasionally descending to take nectar or imbibe moisture from damp earth.
Population trend and potential threats: Disease and deer browse may be negatively impacting mature beech trees in parts of the Early Hairstreak's range.
Management practices: Protection of mature beech forests is the important factor in protecting this species.
References: Cech, R. and G. Tudor. 2005. Butterflies of the East Coast. Pg. 250. Princeton University Press.
NatureServe. 2013. NatureServe Explorer: An online encyclopedia of life [web application]. Version 7.1. NatureServe, Arlington, Virginia. Available http://www.natureserve.org/explorer. (Accessed: May 28, 2013 ).
Opler, P. A. 1992. A Field Guide to Eastern Butterflies. Peterson Field Guides
Pyle, R. M. 1981. Field Guide to North American Butterflies. National Audubon Society.
Copyright ©2023, All Rights Reserved
Virginia Department of Conservation and Recreation, Natural Heritage Program, 600 E. Main St., 24
th
Floor, Richmond, VA 23219
This atlas was compiled by the VA Natural Heritage Program with funds provided by the VA Dept. of Game and Inland Fisheries through a state wildlife grant from U.S. Fish and Wildlife Service
Questions/Comments? Check the contacts page | Internet Privacy Policy Statement
Last Modified: Friday, 26 February 2021, 03:21:56 PM