Atlas of Rare Butterflies, Skippers, Moths, Dragonflies & Damselflies of Virginia
Click image to enlarge.
Euchlaena milnei McDunnough, 1945
Milne's Euchlaena moth
NatureServe Global Rank: G2G4
Virginia State Rank: S2
VA DGIF Tier: IV
Federal Legal Status: None
Virginia Legal Status: None

Description: Milne's Euchlaena Moth is a medium-sized (36mm), dull yellowish moth, with dark brown suffusion in the otherwise pale basal half of its hindwing and basal inner portion of median area of its forewing. The outer portion of both wings is dark purplish brown.
Similar species: The Mottled Euchlaena (Euchlaena tigrinaria) is similar, but is orange, darker areas are lighter in color, and the antemedian line on Milne's Euchlaena is located farther out on the forewing. The Saw-wing Moth (Euchlaena serrata) is also similar, but is a much larger species. The Ochre Euchlaena Moth (Euchlaena marginaria) has speckling at the leading edge of the front wing, while the Mottled Euchlaena does not.
North American Range: This moth has a wide, but disjunct range known mainly from the mountains of Virginia, but has also been found in West Virginia, southern Ohio, North Carolina, and Wisconsin. The most recent occurrences were in the Goshen Wildlife Management Area, Timberville, Virginia, and North Carolina.
VA Observations by Locality: Bath | Giles | Montgomery | Rockingham | Shenandoah | Augusta | Bath | Botetourt | Giles | Montgomery | Rockbridge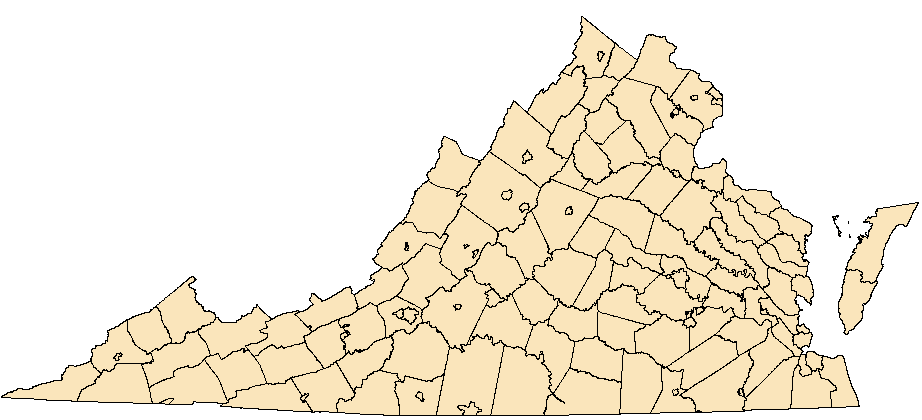 Before 1950

1950 - 1990

After 1990










Flight season and broods: Adults fly from early to mid July. This is a single brooded species.
Habitat and Food Plants: Habitat is unknown, but appears to be within hardwood forests. In Virginia, habitat at the collection site in Goshen Wildlife Management Area is acidic mountain oak woods. The food plant is unknown.
Behavior and Ecology: This species has no underground stage. Hibernation and pupation probably occur in the leaf litter and larvae may ascend to feed on species of tree or shrub in the spring different from the ones they feed on in the summer.
Population trend and potential threats: Population trends are unknown. Gypsy Moth spraying could have a negative impact on this species.
Management practices: Until more is known regarding its habitat and food plant, management requirements can not be determined.
References: Moth Photographers Group at the Mississippi Entomological Museum at Mississippi State University. Web application at: http://mothphotographersgroup.msstate.edu/large_map.php?hodges=6738 Accessed: 14Apr2013

NatureServe. 2011. NatureServe Explorer: An online encyclopedia of life [web application]. Version 7.1. NatureServe, Arlington, Virginia. Available http://www.natureserve.org/explorer. (Accessed: May 3, 2012).

Schweitzer, D. F., M. C. Minno, and D. L. Wagner. 2011. Rare, Declining and Poorly Known Butterflies and Moths (Lepidoptera) of Forests and Woodlands in the Eastern United States. USDA Forest Service, Morgantown, WV, FHTET-2011-01. 517 pp.
Copyright ©2023, All Rights Reserved
Virginia Department of Conservation and Recreation, Natural Heritage Program, 600 E. Main St., 24
th
Floor, Richmond, VA 23219
This atlas was compiled by the VA Natural Heritage Program with funds provided by the VA Dept. of Game and Inland Fisheries through a state wildlife grant from U.S. Fish and Wildlife Service
Questions/Comments? Check the contacts page | Internet Privacy Policy Statement
Last Modified: Friday, 26 February 2021, 03:21:56 PM