Atlas of Rare Butterflies, Skippers, Moths, Dragonflies & Damselflies of Virginia
Click image to enlarge.
Euxoa immixta (Grote, 1881)
Mixed dart moth
NatureServe Global Rank: G4
Virginia State Rank: S1S3
VA DGIF Tier: IV
Federal Legal Status: None
Virginia Legal Status: None

Description: The Mixed Dart Moth is a medium-sized (35-40 mm) moth with double lines that are heaviest at the costa where they are represented by pairs of black spots. The lower half of the postmedian line is curved and the orbicular spot is elliptical. The hindwings are grayish brown and darker at the outer margin.
Similar species: The Reaper Dart Moth (Euxoa messoria) is similar, but more heavily marked with a straight postmedian line and an almond shaped orbicular spot.
North American Range: This species ranges from Michigan to Tennessee, and west to North Dakota and Texas. It has been documented in Augusta and Botetourt counties, Virginia.
VA Observations by Locality: Augusta | Botetourt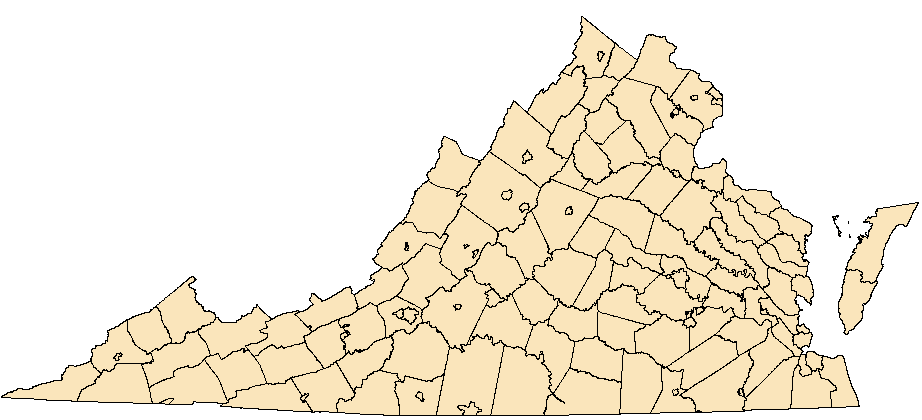 Before 1950

1950 - 1990

After 1990


Flight season and broods: Adults fly from May to June.
Habitat and Food Plants: The habitat and food plant are not recorded.
Behavior and Ecology: Little is known regarding this species' life history.
Population trend and potential threats: Population trends and threats are unknown.
Management practices: Management practices have not been determined.
References: Covell, Charles W., Jr. Peterson Field Guides "Eastern Moths". Boston: Houghton Mifflin Company, 1984. Print.

Moth Photographers Group at the Mississippi Entomological Museum at Mississippi State University. Web application at: http://mothphotographersgroup.msstate.edu/large_map.php?hodges=10753 Accessed: 14Apr2013
Copyright ©2023, All Rights Reserved
Virginia Department of Conservation and Recreation, Natural Heritage Program, 600 E. Main St., 24
th
Floor, Richmond, VA 23219
This atlas was compiled by the VA Natural Heritage Program with funds provided by the VA Dept. of Game and Inland Fisheries through a state wildlife grant from U.S. Fish and Wildlife Service
Questions/Comments? Check the contacts page | Internet Privacy Policy Statement
Last Modified: Friday, 26 February 2021, 03:21:56 PM