Atlas of Rare Butterflies, Skippers, Moths, Dragonflies & Damselflies of Virginia
Click image to enlarge.
Heliomata infulata (Grote, 1863)
Rare spring moth
NatureServe Global Rank: G3G4
Virginia State Rank: S2S4
VA DGIF Tier: IV
Federal Legal Status: None
Virginia Legal Status: None

Description: The Rare Spring Moth is a small to medium-sized (20-25 mm) moth, with blackish wings that have a terminal line of metallic blue spots. Blotches slant from the forewing costa and inner margin. One blotch fills most of the hindwing.
Similar species: Common Spring Moth (Heliomata cycladata) is similar, but the blotches of the Rare Spring Moth are yellow and narrower than the cream colored blotches of the Common Spring Moth.
North American Range: This species ranges from Long Island, New York to North Carolina, west to Pennsylvania, and one record in Florida. In Virginia, it has been documented in Rockbridge, Augusta, Giles, and Montgomery counties.
VA Observations by Locality: Giles | Montgomery | Augusta | Madison | Rockbridge | Rockingham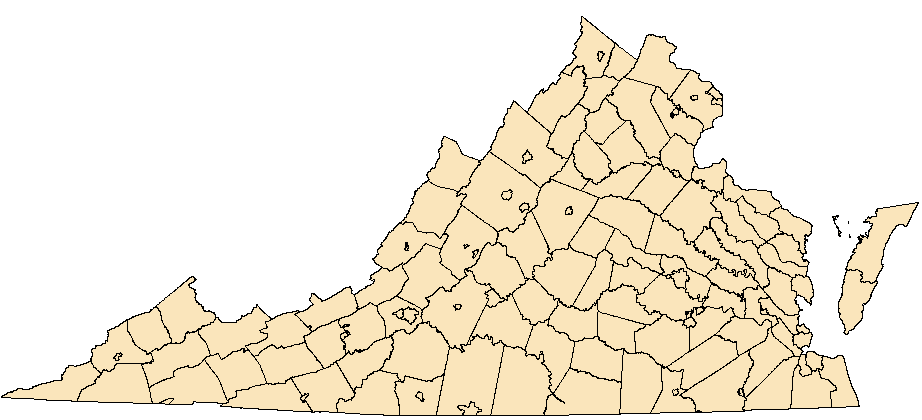 Before 1950

1950 - 1990

After 1990






Flight season and broods: Adults fly from May to July. This is a partially double brooded species.
Habitat and Food Plants: The habitat seems to be forest or woodland species, namely dry habitats with suitable food plants. The food plant is Dwarf locust (Robinia nana) or other locust species.
Behavior and Ecology: This is a day-flying moth.
Population trend and potential threats: This is a rare moth, but population trends are unknown. The major potential threat is Gypsy Moth spraying with Dimilin.
Management practices: BTK would have less of an impact since the larvae do not appear until mid-May to early-June, but this species needs protection from Dimilin and other persistent biocides.
References: Covell, C.V., Jr. 1984. Peterson Field Guides: Eastern Moths. Houghton Mifflin Company, Boston, MA. 496pp.

Moth Photographers Group at the Mississippi Entomological Museum at Mississippi State University. Web application at: http://mothphotographersgroup.msstate.edu/large_map.php?hodges=6263 Accessed: 14Apr2013

NatureServe. 2011. NatureServe Explorer: An online encyclopedia of life [web application]. Version 7.1. NatureServe, Arlington, Virginia. Available http://www.natureserve.org/explorer. (Accessed: May 4, 2012).

Opler, Paul A., Kelly Lotts, and Thomas Naberhaus, coordinators. 2012. Butterflies and Moths of North America. (Accessed: May 4, 2012).
Copyright ©2023, All Rights Reserved
Virginia Department of Conservation and Recreation, Natural Heritage Program, 600 E. Main St., 24
th
Floor, Richmond, VA 23219
This atlas was compiled by the VA Natural Heritage Program with funds provided by the VA Dept. of Game and Inland Fisheries through a state wildlife grant from U.S. Fish and Wildlife Service
Questions/Comments? Check the contacts page | Internet Privacy Policy Statement
Last Modified: Friday, 26 February 2021, 03:21:56 PM