Atlas of Rare Butterflies, Skippers, Moths, Dragonflies & Damselflies of Virginia
Click image to enlarge.
Hyppa contrasta McDunnough, 1946
Summer Hyppa
NatureServe Global Rank: G3G4
Virginia State Rank: S1S3
VA DGIF Tier: None
Federal Legal Status: None
Virginia Legal Status: None

Description: The Summer Hyppa (Hyppa contrasta) is a medium sized species, with an approximately 40mm wing span. It has a complicated wing pattern on the front wings consisting of shades of gray, brown and black. The trailing edge of the forewing is darker. There is often a conspicuous brown patch toward the middle of the wing, and the central portion of the wing is either darker gray or the same light gray as the rest of the wing. There is a broad black dash in the center of the wing nearer to the trailing edge in both color forms. The outside edge of the wing is light gray with a series of black dashes and arrow-head markings. The hind wing is gray with some darker gray patterning.
Similar species: The Summer Hyppa is very similar to the Common Hyppa (Hyppa xylinoides) and larvae are indistinguishable. Apparently it is only active in between broods of the Common Hyppa.
North American Range: This species ranges in the high elevations of the southern Appalachians from West Virginia to northern Georgia. In Virginia, it has been documented in Smyth, Grayson, and Floyd counties.
VA Observations by Locality: Grayson | Smyth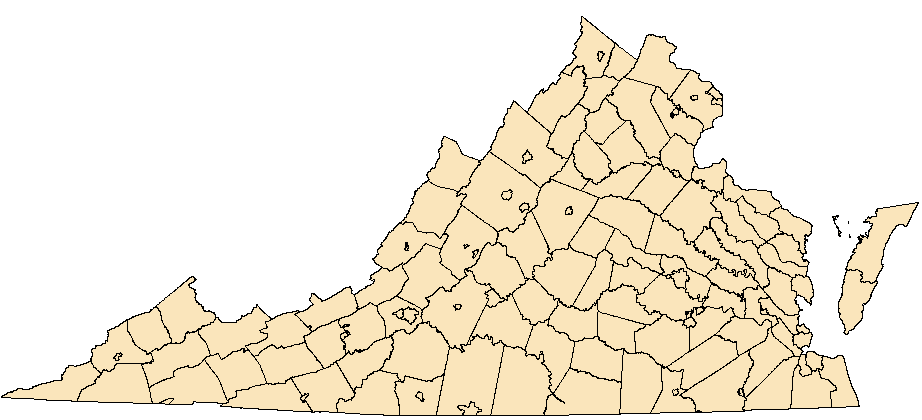 Before 1950

1950 - 1990

After 1990


Flight season and broods: Adults fly in July between the two broods of the Common Hyppa (Hyppa xylinoides). This is a single brooded species.
Habitat and Food Plants: Larvae feed on alder, blueberry, and mountain heather.
Behavior and Ecology: Little is known regarding this species' life history.
Population trend and potential threats: The population trend is unknown for the Summer Hyppa. Habitat of this species has been substantially altered by Fraser fir and hemlock declines, however the impacts are unknown since this is not a conifer specialist. Global warming is also a potential threat at the lower elevation limits.
Management practices: Because little is known about this species, management practices have not been determined.
References: Bug Guide. 2003. Iowa State University Entomology. At: www.bugguide.net/node/view/10687. Accessed: 15May2012
Moth Photographers Group at the Mississippi Entomological Museum at Mississippi State University. Web application at: http://mothphotographersgroup.msstate.edu/large_map.php?hodges=9579 Accessed: 14May2013
NatureServe. 2011. NatureServe Explorer: An online encyclopedia of life [web application]. Version 7.1. NatureServe, Arlington, Virginia. Available http://www.natureserve.org/explorer. (Accessed: May 15, 2012).
Wagner, D. L., D.F. Schweitzer, J.B. Sullivan, and R.C. Reardon. 2011. Owlet Caterpillars of Eastern North America. Princeton University Press, Princeton, NJ. 576pp.
Copyright ©2023, All Rights Reserved
Virginia Department of Conservation and Recreation, Natural Heritage Program, 600 E. Main St., 24
th
Floor, Richmond, VA 23219
This atlas was compiled by the VA Natural Heritage Program with funds provided by the VA Dept. of Game and Inland Fisheries through a state wildlife grant from U.S. Fish and Wildlife Service
Questions/Comments? Check the contacts page | Internet Privacy Policy Statement
Last Modified: Friday, 26 February 2021, 03:21:56 PM