Atlas of Rare Butterflies, Skippers, Moths, Dragonflies & Damselflies of Virginia
Click image to enlarge.
Lithophane lemmeri (Barnes and McDunnough, 1929)
Lemmer's Pinion Moth
NatureServe Global Rank: G3G4
Virginia State Rank: S1S3
VA DGIF Tier: IV
Federal Legal Status: None
Virginia Legal Status: None

Description: The Lemmer's Pinion Moth is about 40 mm in size. It is mostly gray with some brown patches, and streaked front wings with black dashes like that of cedar bark. The hind wing is brownish-gray.
Similar species: The Hoary Pinion Moth (Lithophane fagina) is similar in appearance, but the forewings are a smooth slate gray with whitish costa.
North American Range: This species is known from the coastal plain and piedmont region from New Jersey to Florida. In Virginia, it has been documented in Prince William County.
VA Observations by Locality: Prince William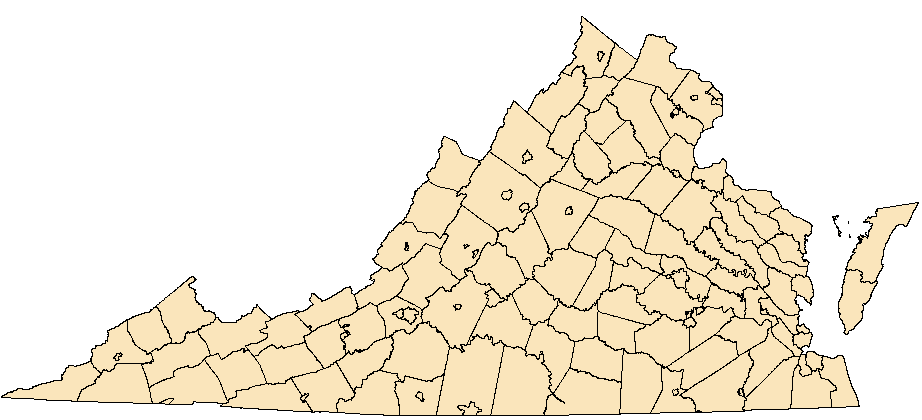 Before 1950

1950 - 1990

After 1990

Flight season and broods: The flight season begins in November or December, and continues into March and April, and very rarely continues to persist in May. This is a single brood species.
Habitat and Food Plants: The moth is not associated with any particular habitat, however, it is generally found in the vicinity of White (Chamaecyparis thyoides) or Red (Juniperus virginiana ) cedar, which act as host plants. This moth rarely comes to bait, suggesting adult foods are plentiful, or they seldom need to feed.
Behavior and Ecology: Oddly, this moth spins cocoons on a tree or under loose cedar bark rather than in soils, which may be an adaptation to very wet habitats.
Population trend and potential threats: This is an uncommon moth, but it is wide-spread. Atlantic white cedar, its host plant in the northern part of its region, has declined due to rising sea levels, development, and deer populations
Management practices: Protection of cedar stands is the most apparent management practice for conservation of this species.
References: Moth Photographers Group at the Mississippi Entomological Museum at Mississippi State University. Web application at: http://mothphotographersgroup.msstate.edu/large_map.php?hodges=9899 Accessed: 15Apr2013

NatureServe. 2011. NatureServe Explorer: An online encyclopedia of life [web application]. Version 7.1. NatureServe, Arlington, Virginia. Available http://www.natureserve.org/explorer. (Accessed: September 10, 2012).

Schweitzer, D.F., M.C. Minno, D.L. Wagner. 2011. Rare, Declining, and Poorly Known Butterflies and Moths (Lepidoptera) of Forests and Woodlands in the Eastern United States. FHTET, Washington D.C., pp. 366-369.
Copyright ©2023, All Rights Reserved
Virginia Department of Conservation and Recreation, Natural Heritage Program, 600 E. Main St., 24
th
Floor, Richmond, VA 23219
This atlas was compiled by the VA Natural Heritage Program with funds provided by the VA Dept. of Game and Inland Fisheries through a state wildlife grant from U.S. Fish and Wildlife Service
Questions/Comments? Check the contacts page | Internet Privacy Policy Statement
Last Modified: Friday, 26 February 2021, 03:21:56 PM