Atlas of Rare Butterflies, Skippers, Moths, Dragonflies & Damselflies of Virginia
Macromia margarita Westfall, 1947
Mountain River Cruiser
NatureServe Global Rank: G3
Virginia State Rank: SH
VA DGIF Tier: II
Federal Legal Status: None
Virginia Legal Status: None

Description: The Mountain River Cruiser is a large black dragonfly with a single yellow band around the thorax, a broken yellow band around the second segment of the abdomen, and additional small yellow spots on further segments, with the largest on segment seven. The eyes are green. It size is 72-78 mm (2.8 - 3.0 inches).
Similar species: The Mountain River Cruiser is a difficult species to differentiate from other River Cruisers, relying on a variety of minor anatomical features. Identification is probably not possible from a photograph. A specimen needs to be procured and submitted for expert identification.
North American Range: The Mountain River Cruiser is restricted to the southern Appalachians and adjacent Piedmont from southwest Virginia south to Georgia and Alabama. It is poorly known and apparently rare throughout.
VA Observations by Locality: Floyd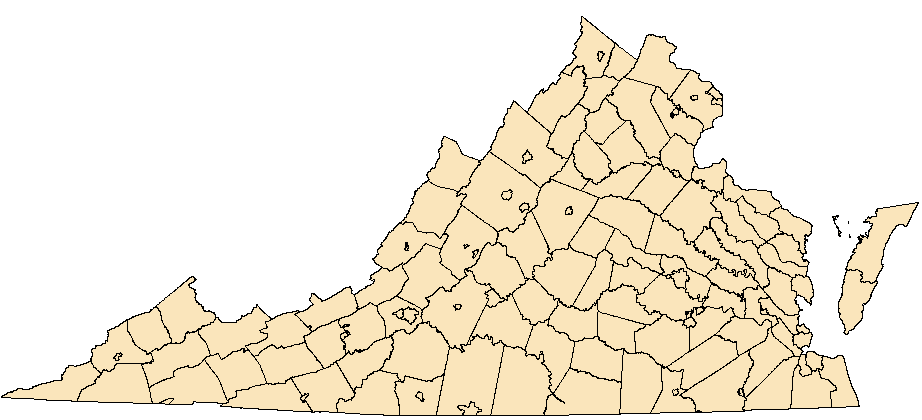 Before 1950

1950 - 1990

After 1990

Flight season and broods: The few Virginia records are from 3 - 15 June (Carle, F. in Terwilliger, 1991), but extends to 4 August in North Carolina.
Aquatic Habitat: Adult Mountain River Cruisers are found around rocky streams with good current.
Behavior and Ecology: The Mountain River Cruiser is a very fast flyer, patrolling large river reaches of 100 yards or more.
Population trend and potential threats: The Mountain River Cruiser is regarded as imperiled or critically imperiled throughout its range (NatureServe, 2011).
Management practices: Monitor and protect occupied habitat.
References: Carle, F.L., 1982. A contribution to the knowledge of the Odonata. Ph.D. thesis, Virginia Polytechnic Institute and State University, Blacksburg, Virginia. 1,095 pp.

NatureServe. 2011. NatureServe Explorer: An online encyclopedia of life [web application]. Version 7.1. NatureServe, Arlington, Virginia. Available http://www.natureserve.org/explorer (Accessed: Oct 30, 2012).

Paulson, Dennis. 2011. Dragonflies and Damselflies of the East. Princeton University Press. Princeton and Oxford. 538 pp.

Roble, Steven M. 2011. Dragonflies of Virginia- Flight dates. Unpub.

Terwilliger, K. 1991. Virginia's Endangered Species. The McDonald and Woodward Publishing Company, Blacksburg. (pages 209-210)
Copyright ©2023, All Rights Reserved
Virginia Department of Conservation and Recreation, Natural Heritage Program, 600 E. Main St., 24
th
Floor, Richmond, VA 23219
This atlas was compiled by the VA Natural Heritage Program with funds provided by the VA Dept. of Game and Inland Fisheries through a state wildlife grant from U.S. Fish and Wildlife Service
Questions/Comments? Check the contacts page | Internet Privacy Policy Statement
Last Modified: Friday, 26 February 2021, 03:21:56 PM