Atlas of Rare Butterflies, Skippers, Moths, Dragonflies & Damselflies of Virginia
Click image to enlarge.
Meropleon titan Todd, 1958
A noctuid moth
NatureServe Global Rank: G2G4
Virginia State Rank: S1S3
VA DGIF Tier: IV
Federal Legal Status: None
Virginia Legal Status: None

Description: Meropleon titan is a medium sized moth at 31mm. It is mainly grayish brown, with darker brown on the basal half of the forewing. This darker brown base is bisected by a lighter line that originates at the base of the front wing along the leading edge, end cuts through the dark brown towards the middle of the outer edge. A double-scalloped am line cuts through the dark brown area from the leading edge, towards the trailing edge near the base of the wing. There are various lighter and darker mottling and lines on the outer half of the forewing as well. The hind wing is either lighter brown or whitish.
Similar species: Metropleon diversicolor and M. ambifusca are similar except they do not contain the lighter basal-costal line that bisects the basal dark half of the front wing.
North American Range: This species ranges from New Jersey south to South Carolina, and west to Texas and Kansas. In Virginia, it has been documented in Stafford County.
VA Observations by Locality: Stafford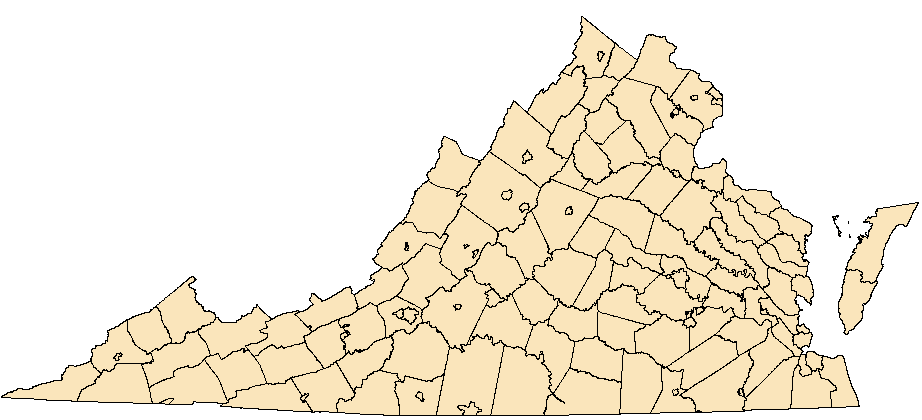 Before 1950

1950 - 1990

After 1990

Flight season and broods: The flight season is late September to mid October.
Habitat and Food Plants: There appears to be no specific habitat for this moth, but there is speculation that it may be tidal marsh forests.
Behavior and Ecology: The larvae bore in the large grass Tripsacum dactyloides and mature by end of June into July.
Population trend and potential threats: Phragmites has eliminated the entire natural habitat northward and reduced this moth to scattered sites of ditches and along roadsides. Other threats include mosquito spraying, alterations of wetlands, and winter burning of habitats.
Management practices: Management practices have not yet been determined.
References: Moth Photographers Group at the Mississippi Entomological Museum at Mississippi State University. Web application at: http://mothphotographersgroup.msstate.edu/large_map.php?hodges=9426 Accessed: 16Apr2013
NatureServe. 2011. NatureServe Explorer: An online encyclopedia of life [web application]. Version 7.1. NatureServe, Arlington, Virginia. Available http://www.natureserve.org/explorer. (Accessed: September 10, 2012).
Copyright ©2023, All Rights Reserved
Virginia Department of Conservation and Recreation, Natural Heritage Program, 600 E. Main St., 24
th
Floor, Richmond, VA 23219
This atlas was compiled by the VA Natural Heritage Program with funds provided by the VA Dept. of Game and Inland Fisheries through a state wildlife grant from U.S. Fish and Wildlife Service
Questions/Comments? Check the contacts page | Internet Privacy Policy Statement
Last Modified: Friday, 26 February 2021, 03:21:56 PM