Atlas of Rare Butterflies, Skippers, Moths, Dragonflies & Damselflies of Virginia
Click image to enlarge.
Nehalennia gracilis Morse, 1895
Sphagnum Sprite
NatureServe Global Rank: G5
Virginia State Rank: S2
VA DGIF Tier: IV
Federal Legal Status: None
Virginia Legal Status: None

Description: The Sphagnum Sprite is a very small and delicate damselfly. The thorax and abdomen are green, with a solid blue tip to the abdomen. The size is 22-31 mm (0.9-1.2 inches).
Similar species: Other species in the genus are very similar, but Sphagnum Sprite males have a more extensive blue on the abdominal tip without the lateral dark markings of its relatives. See illustrations in Lam (2004) or Paulson (2011).
North American Range: The Sphagnum Sprite is found in Eastern North America only, from eastern Canada and New England south to the Florida panhandle.
VA Observations by Locality: Caroline | Essex | Fairfax | Fauquier | Loudoun | Prince William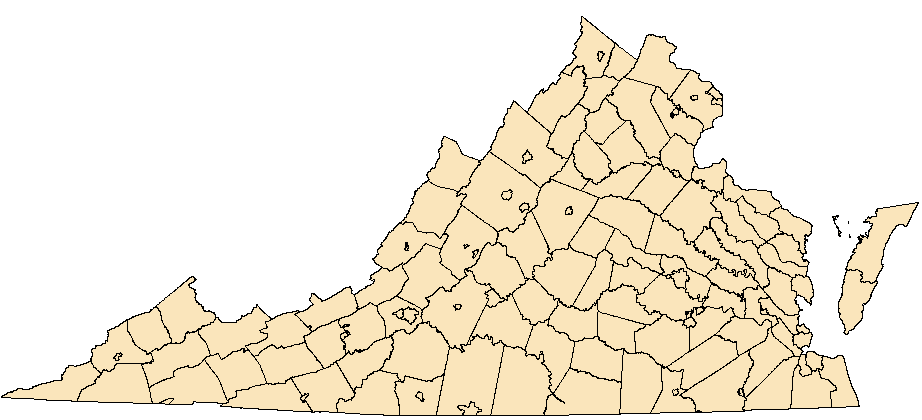 Before 1950

1950 - 1990

After 1990






Flight season and broods: The Virginia flight dates for the Sphagnum Sprite range from 21 May through 8 August.
Aquatic Habitat: The Sphagnum Sprite is found in sphagnum bogs and grassy ponds with dense beds of sedges and grasses.
Behavior and Ecology: The Sphagnum Sprite is easily overlooked. It can be difficult to detect due to its very small size and habit of flying low inside thick grass and sedge vegetation.
Population trend and potential threats: The Sphagnum habitat in Virginia is restricted and rare. It is known from only five counties in northeastern Virginia.
Management practices: Monitor and protect occupied habitats.
References: Lam, Ed. 2004. Damselflies of the Northeast. Biodiversity Books. Forest Hills, New York. 96 pp.

Paulson, Dennis. 2011. Dragonflies and Damselflies of the East. Princeton University Press. Princeton and Oxford. 538 pp.

Roble, Steven M. 1994. A preliminary checklist of the Damselflies of Virginia, with Notes on Distribution and Seasonality. Banisteria 4: 3 - 23.

Roble, Steven M. 2011. Damselflies of Virginia- Flight dates. Unpub.
Copyright ©2023, All Rights Reserved
Virginia Department of Conservation and Recreation, Natural Heritage Program, 600 E. Main St., 24
th
Floor, Richmond, VA 23219
This atlas was compiled by the VA Natural Heritage Program with funds provided by the VA Dept. of Game and Inland Fisheries through a state wildlife grant from U.S. Fish and Wildlife Service
Questions/Comments? Check the contacts page | Internet Privacy Policy Statement
Last Modified: Friday, 26 February 2021, 03:21:56 PM