Atlas of Rare Butterflies, Skippers, Moths, Dragonflies & Damselflies of Virginia
Click image to enlarge.
Nehalennia integricollis Calvert, 1913
Southern Sprite
NatureServe Global Rank: G5
Virginia State Rank: S3
VA DGIF Tier: IV
Federal Legal Status: None
Virginia Legal Status: None

Description: The Southern Sprite is petite and delicate, the smallest damselfly in Virginia. The thorax and abdomen are green, with a very narrow blue tip to the abdomen that is interrupted by a lateral dark line. It ranges in size from 20-25 mm (0.8-1 inch).
Similar species: Other species in the genus are similar though slightly larger, but Sedge Sprite (N. irene) shows a combination of more blue on the abdominal tip with lateral dark markings. The Sphagnum Sprite (N. gracilis) has more extensive solid blue on the abdominal tip. See illustrations in Lam (2004) or Paulson (2011).
North American Range: The Southern Sprite is found in the southeastern United States only, from coastal southern New England through the southeastern states to east Texas, primarily on the coastal plain. In Virginia it occurs in widely scattered locations, but is absent from western counties except for a disjunct population in Augusta County. The largest known Virginia population is in Caroline County.
VA Observations by Locality: Augusta | Brunswick | Caroline | Dinwiddie | Greensville | Sussex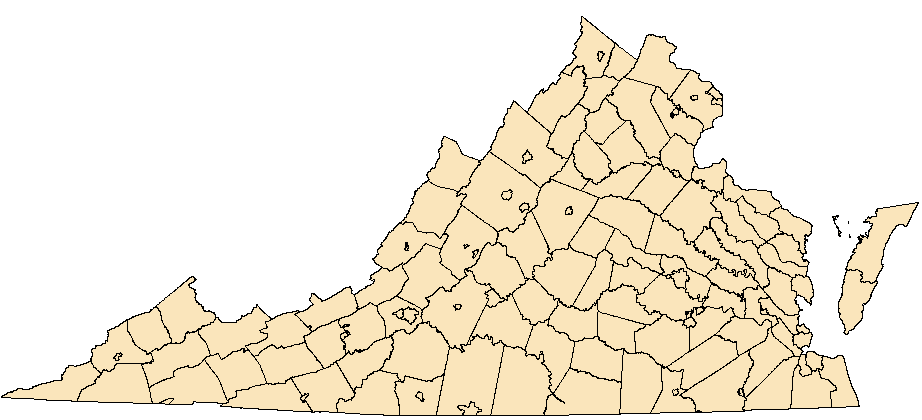 Before 1950

1950 - 1990

After 1990






Flight season and broods: Virginia flight dates for the Southern Sprite range from 1 June through 14 September.
Aquatic Habitat: Southern Sprite adults can be found in and around grassy lakes or boggy ponds.
Behavior and Ecology: The Southern Sprite is easily overlooked and can be difficult to detect due to its very small size and habit of flying low inside thick grass and sedge vegetation.
Population trend and potential threats: Suitable habitat is limited.
Management practices: Monitor and protect occupied habitats.
References: Lam, Ed. 2004. Damselflies of the Northeast. Biodiversity Books. Forest Hills, New York. 96 pp.

Paulson, Dennis. 2011. Dragonflies and Damselflies of the East. Princeton University Press. Princeton and Oxford. 538 pp.

Roble, Steven M. 1994. A preliminary checklist of the Damselflies of Virginia, with Notes on Distribution and Seasonality. Banisteria 4: 3 - 23.

Roble, Steven M. 2011. Damselflies of Virginia- Flight dates. Unpub.
Copyright ©2023, All Rights Reserved
Virginia Department of Conservation and Recreation, Natural Heritage Program, 600 E. Main St., 24
th
Floor, Richmond, VA 23219
This atlas was compiled by the VA Natural Heritage Program with funds provided by the VA Dept. of Game and Inland Fisheries through a state wildlife grant from U.S. Fish and Wildlife Service
Questions/Comments? Check the contacts page | Internet Privacy Policy Statement
Last Modified: Friday, 26 February 2021, 03:21:56 PM