Atlas of Rare Butterflies, Skippers, Moths, Dragonflies & Damselflies of Virginia
Click image to enlarge.
Odontosia elegans (Strecker, 1885)
Elegant Prominent
NatureServe Global Rank: G5
Virginia State Rank: S1S3
VA DGIF Tier: None
Federal Legal Status: None
Virginia Legal Status: None

Description: The Elegant Prominent Moth has a wingspan of 45 to 60mm. It has smooth ash-gray forewings with black streaks and brown shading that darkens towards the costa. A fine white streak extends from the forewing base a short distance along the trailing edge. The hindwings are mostly white with a conspicuous brown tuft projecting from the inner margin.
Similar species: Although the Elegant Prominant is somewhat of a drab moth, it is easily distinguished from other species by the presence of the white streak along the trailing basal edge of the front wings.
North American Range: This species ranges from Canada to New Jersey and west to Arizona. It is rare in the east but in Virginia has been documented in Fauquier County.
VA Observations by Locality: Fauquier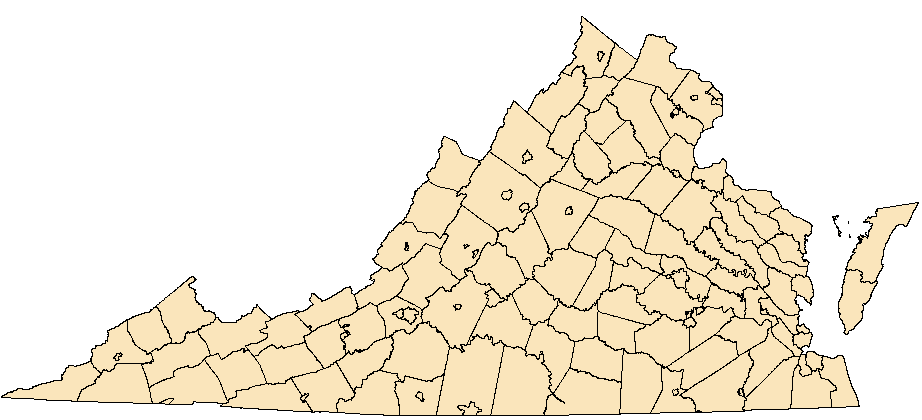 Before 1950

1950 - 1990

After 1990

Flight season and broods: It can be found May through August. There are two broods in the south, including Virginia, and one in the north.
Habitat and Food Plants: This is a woodland species, often found along water courses or in wetlands. Poplars (Populus) are the food plant.
Behavior and Ecology: They overwinter as pupae. Larvae rest on top of host leaves. Adult behavior unknown.
Population trend and potential threats: Population trends and threats are undetermined at this time.
Management practices: Populations should be monitored and habitats preserved.
References: Covell, Jr. C.V. 1984. Peterson Field Guids: Eastern Moths. Houghton Mifflin Company, Boston, Mass. pp. 331.
Moth Photographers Group at the Mississippi Entomological Museum at Mississippi State University. Web application at: http://mothphotographersgroup.msstate.edu/large_map.php?hodges=7924 Accessed: 18Apr2013
NatureServe. 2011. NatureServe Explorer: An online encyclopedia of life [web application]. Version 7.1. NatureServe, Arlington, Virginia. Available http://www.natureserve.org/explorer. (Accessed: September 21, 2012).
Wagner, D. L. 2005. Caterpillars of Eastern North America: A Guide to Identification and Natural History. Princeton University Press, Princeton, NJ. 512pp.
Copyright ©2023, All Rights Reserved
Virginia Department of Conservation and Recreation, Natural Heritage Program, 600 E. Main St., 24
th
Floor, Richmond, VA 23219
This atlas was compiled by the VA Natural Heritage Program with funds provided by the VA Dept. of Game and Inland Fisheries through a state wildlife grant from U.S. Fish and Wildlife Service
Questions/Comments? Check the contacts page | Internet Privacy Policy Statement
Last Modified: Friday, 26 February 2021, 03:21:56 PM