Atlas of Rare Butterflies, Skippers, Moths, Dragonflies & Damselflies of Virginia
Click image to enlarge.
Papaipema astuta Bird 1907
Yellow Stoneroot Borer Moth
NatureServe Global Rank: G2G4
Virginia State Rank: S1S3
VA DGIF Tier: IV
Federal Legal Status: None
Virginia Legal Status: None

Description: The Yellow Stoneroot Borer is a medium sized (35 mm) moth, but somewhat smaller than an average Papaipema. It is mostly yellowish with a brown dusting while the outer portion of the forewing is dark gray in color. Spots around the reniform are yellow, not white, and the two inner spots are angulate in shape. The orbicular and claviform spots may be yellow or white. The hind wing is mostly cream colored, darkening toward the outer edge.
Similar species: Smaller and more yellow in color than the similar Papaipema cataphracta, and more frosted-looking than P. rigida.
North American Range: Formerly found in Connecticut, southeastern New York, and northern New Jersey westward through Pennsylvania, northern Delaware, and Ohio to southern Michigan, the Virginias, western North Carolina, and northeastern Kentucky.
VA Observations by Locality: Bath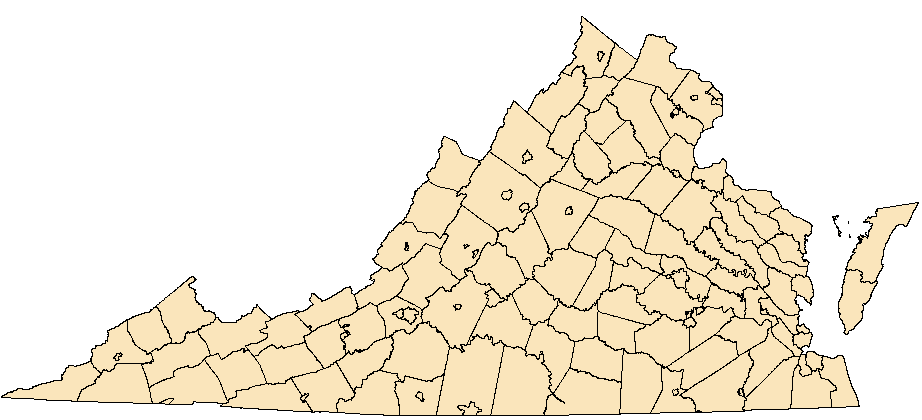 Before 1950

1950 - 1990

After 1990

Flight season and broods: Larvae are mature and pupate in August. Adults usually fly from about the end of August into October.
Habitat and Food Plants: The foot plant is stoneroot (Collinsonia canadensis). Primary habitat is rich deciduous woods where food plant is abundant in the understory, usually where deer hunting is allowed.
Behavior and Ecology: The larva bores into the lower stem and root of the host plant, and sometimes forms a small chamber in the root. It pupates in the soil.
Population trend and potential threats: Excessive browsing by deer and habitat fragmentation are major threats and invasive exotic plants are also a probable threat.
Management practices: Suitable un-browsed food plants are seldom seen on lands that have been closed to hunting. There is an urgent need to better document the impact of deer and alien plants on this and other forest understory fauna. Most critical information is at least a qualitative assessment of whether deer favor Collinsonia in spring or not.
References: Schweitzer, Dale F., Mino, Marc C., Wagner, David L. September 2011. Rare, Declining, and Poorly Known Butterflies and Moths (Lepidoptera) of Forests and Woodlands in the Eastern United States. U.S. Department of Agriculture (USDA). FHTET-2011-01. Pp. 352-354.

Moth Photographers Group at the Mississippi Entomological Museum at Mississippi State University. Web application at: http://mothphotographersgroup.msstate.edu/large_map.php?hodges=9477 Accessed: 18Apr2013

NatureServe. 2012. NatureServe Explorer: An online encyclopedia of life [web application]. Version 7.1. NatureServe, Arlington, Virginia. Available http://www.natureserve.org/explorer. (Accessed: September 11, 2012 ).
Copyright ©2021, All Rights Reserved
Virginia Department of Conservation and Recreation, Natural Heritage Program, 600 E. Main St., 24
th
Floor, Richmond, VA 23219
This atlas was compiled by the VA Natural Heritage Program with funds provided by the VA Dept. of Game and Inland Fisheries through a state wildlife grant from U.S. Fish and Wildlife Service
Questions/Comments? Check the contacts page | Internet Privacy Policy Statement
Last Modified: Friday, 26 February 2021, 03:21:56 PM