Atlas of Rare Butterflies, Skippers, Moths, Dragonflies & Damselflies of Virginia
Click image to enlarge.
Papaipema duovata (Bird, 1902)
Seaside Goldenrod Borer Moth
NatureServe Global Rank: G4
Virginia State Rank: S2S3
VA DGIF Tier: None
Federal Legal Status: None
Virginia Legal Status: None

Description: The spot pattern on the upper forewing resembles that of many other Papaipema species and should be studied carefully to differentiate them, especially from P. astute and P. araliae. The underwing varies from cream to tan with a slightly darker band near the outer edge of the wing.
Similar species: Papaipema astute and P. araliae may not be differentiated without dissection.
North American Range: Atlantic coast from Massachusetts to South Carolina and the Gulf coasts of Louisiana and Mississippi.
VA Observations by Locality: Accomack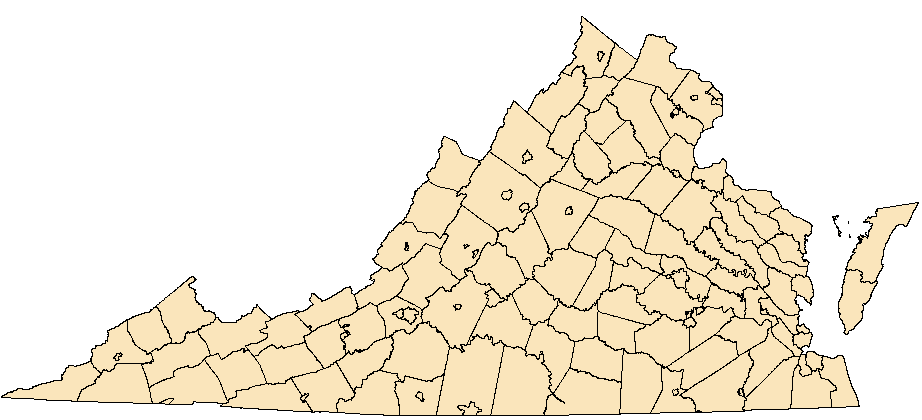 Before 1950

1950 - 1990

After 1990

Flight season and broods: Eggs overwinter, prepupal larvae aestivate. Adults start in mid or late September northward at the end of September along Delaware Bay and increasingly later southward. Adults often persist into November from New Jersey southward. Larvae probably mature about July northward and June southward. This species hibernates and aestivates.
Habitat and Food Plants: Habitat is salt marsh edges, roadsides and ditches where the foodplant grows. Food plant is Seaside Goldenrod (Solidago sempervirens) exclusively.
Behavior and Ecology: Larvae bore in the base of stems of the food plant
Population trend and potential threats: Excessive biocide use in mosquito control probably is impacting it in some places, especially where Dibrome and other extremely toxic substances are used although it seems to tolerate Malathion.
Management practices: Not yet assessed.
References: Moth Photographers Group at the Mississippi Entomological Museum at Mississippi State University. Web application at: http://mothphotographersgroup.msstate.edu/large_map.php?hodges=9465 Accessed: 19Apr2013
NatureServe. 2012. NatureServe Explorer: An online encyclopedia of life [web application]. Version 7.1. NatureServe, Arlington, Virginia. Available http://www.natureserve.org/explorer. (Accessed: September 14, 2012 ).
Copyright ©2023, All Rights Reserved
Virginia Department of Conservation and Recreation, Natural Heritage Program, 600 E. Main St., 24
th
Floor, Richmond, VA 23219
This atlas was compiled by the VA Natural Heritage Program with funds provided by the VA Dept. of Game and Inland Fisheries through a state wildlife grant from U.S. Fish and Wildlife Service
Questions/Comments? Check the contacts page | Internet Privacy Policy Statement
Last Modified: Friday, 26 February 2021, 03:21:56 PM