Atlas of Rare Butterflies, Skippers, Moths, Dragonflies & Damselflies of Virginia
Click image to enlarge.
Papaipema necopina (Grote, 1876)
Sunflower Borer Moth
NatureServe Global Rank: G4?
Virginia State Rank: S1S3
VA DGIF Tier: None
Federal Legal Status: None
Virginia Legal Status: None

Description: The forewing is brown in color, fading to a lighter gray-brown toward the outer third of the wing and is sprinkled with myriad white dots over the entire wing. The lower wing is a generally uniform cream or tan color, with a faint, thin brownish dash in the middle of the wing on some adults.
Similar species: In most cases a photograph of an individual sitting near a collecting light will not be identifiable to species. An expert must approve all identifications based on anything less than an actual specimen.
North American Range: It is found in Connecticut and New York, west to Wisconsin, south to Illinois, and east to Virginia, with the exception of Delaware, Maryland, and West Virginia.
VA Observations by Locality: Lee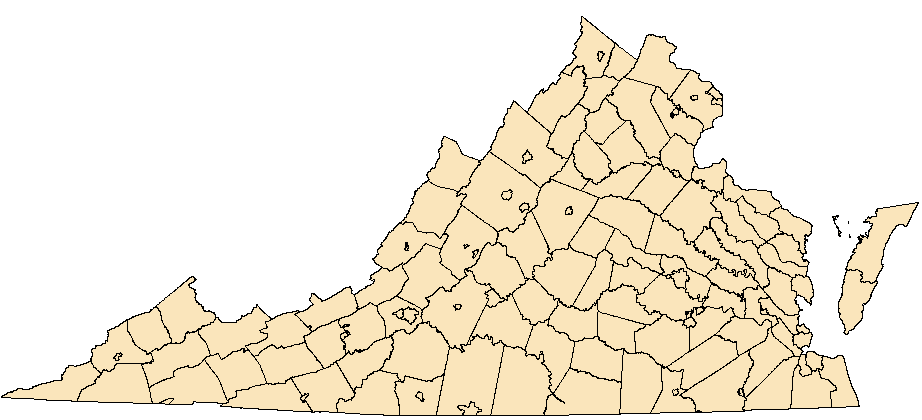 Before 1950

1950 - 1990

After 1990

Flight season and broods: The adult flies in September and October.
Habitat and Food Plants: The main habitat needs are sufficient foodplants large enough to support the larvae. Main food plant are woodland sunflowers (Helianthus divaricatus and H. strumosus).
Behavior and Ecology: The caterpillar is a borer in the lower stem and root of Helianthus divaricatus and H. strumosus. Typically these plants would be spread out among several patches, It is unlikely that the amount of tree cover matters, except to the extent it determines foodplant vigor.
Population trend and potential threats: Unknown
Management practices: A compatible fire regimen would help maintain the proper habitat.
References: Covell, Charles V. Covell, Jr.; A Field Guide to Moths of Eastern North America; Houghton Mifflin Co., Boston. P. 127.
Moth Photographers Group at the Mississippi Entomological Museum at Mississippi State University. Web application at: http://mothphotographersgroup.msstate.edu/large_map.php?hodges=9497 Accessed: 18Apr2013
NatureServe. 2012. NatureServe Explorer: An online encyclopedia of life [web application]. Version 7.1. NatureServe, Arlington, Virginia. Available http://www.natureserve.org/explorer. (Accessed: September 18, 2012 ).
Copyright ©2023, All Rights Reserved
Virginia Department of Conservation and Recreation, Natural Heritage Program, 600 E. Main St., 24
th
Floor, Richmond, VA 23219
This atlas was compiled by the VA Natural Heritage Program with funds provided by the VA Dept. of Game and Inland Fisheries through a state wildlife grant from U.S. Fish and Wildlife Service
Questions/Comments? Check the contacts page | Internet Privacy Policy Statement
Last Modified: Friday, 26 February 2021, 03:21:56 PM