Atlas of Rare Butterflies, Skippers, Moths, Dragonflies & Damselflies of Virginia
Click image to enlarge.
Properigea costa (Barnes and Benjamin, 1923)
Barrens Moth
NatureServe Global Rank: G4
Virginia State Rank: S2
VA DGIF Tier: None
Federal Legal Status: None
Virginia Legal Status: None

Description: Based on photos in the Moth Photographers website (Hodges #9589) this moth appears to be overall dark brown on the upper wings with a lighter checkered-brown band on the outer wing edge. The brown fades to a very light white on the inner margin of the wing and is marked with a short dark bar at the termination of both the AM and PM lines. The reniform spot is surrounded by a jagged white circle with a brown line within the white area. The hind wing is mostly white with a brown band on the edge.
Similar species: The Barrens Moth (Properigea costa) is similar to other Properigea species and may be difficult to differentiate while comparing worn specimens. The two dark markings where the am and pm lines meet the trailing edge of the front wing can be seen in a few different species, but in the Barrens Moth these markings are surrounded by a conspicuous lightened background color while this area follows the same color and pattern as the rest of the wing in other species. The Barrens Moth also has more crescent-shaped reniform spots.
North American Range: It has been reported from southeastern Canada and the mountainous regions in the eastern United States, as well as the southwestern United States.
VA Observations by Locality: Alleghany | Bath | Madison | Warren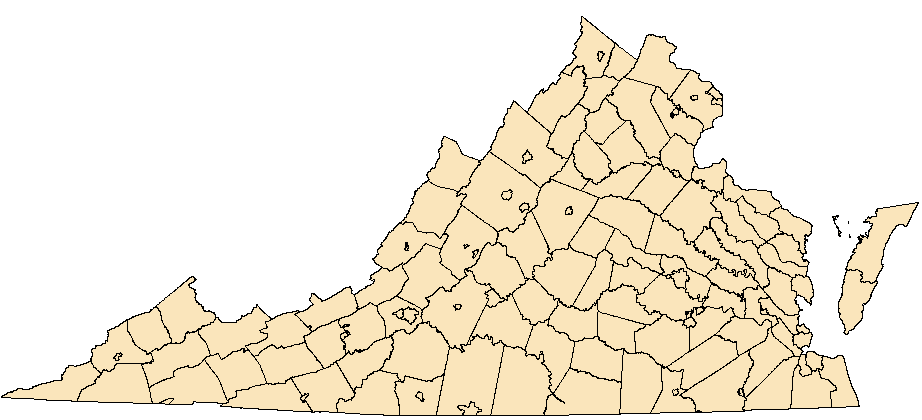 Before 1950

1950 - 1990

After 1990




Flight season and broods: This species has been recorded from April to October.
Habitat and Food Plants: Presently unknown
Behavior and Ecology: Presently unknown
Population trend and potential threats: Population size is unknown, but this moth is a widespread, apparently localized and uncommon species but threats do not appear serious in most places and there presumably are hundred of occurrences in the west and more than now known in the east. However, it probably is of conservation concern eastward where it apparently is genuinely rather rare.
Management practices: None yet
References: Bug Guide. 2003. Iowa State University Entomology. At: www.bugguide.net/node/view/443904. Accessed: 19Apr2013
Moth Photographers Group at the Mississippi Entomological Museum at Mississippi State University. Web application at: http://mothphotographersgroup.msstate.edu/large_map.php?hodges=9589 Accessed: 19Apr2013
NatureServe. 2012. NatureServe Explorer: An online encyclopedia of life [web application]. Version 7.1. NatureServe, Arlington, Virginia. Available http://www.natureserve.org/explorer. (Accessed: September 20, 2012 ).
Copyright ©2023, All Rights Reserved
Virginia Department of Conservation and Recreation, Natural Heritage Program, 600 E. Main St., 24
th
Floor, Richmond, VA 23219
This atlas was compiled by the VA Natural Heritage Program with funds provided by the VA Dept. of Game and Inland Fisheries through a state wildlife grant from U.S. Fish and Wildlife Service
Questions/Comments? Check the contacts page | Internet Privacy Policy Statement
Last Modified: Friday, 26 February 2021, 03:21:56 PM