Atlas of Rare Butterflies, Skippers, Moths, Dragonflies & Damselflies of Virginia
Click image to enlarge.
Psectrotarsia hebardi
Hebard's Noctuid moth
NatureServe Global Rank: GU
Virginia State Rank: SH
VA DGIF Tier: III
Federal Legal Status: None
Virginia Legal Status: None

Description: This is a medium-sized (29-33 mm) moth. The forewings are mottled yellow and purplish-red and the hind wings are gray with lighter fringes. The yellow and red color pattern is unlike any other moth. This species was transferred from the genus Erythroecia to Psectroarsia in 2010.
Similar species: The coloration and pattern of this species is like no other moth in Virginia.
North American Range: Northern New Jersey, southern Ohio, and western Virginia.
VA Observations by Locality: Bath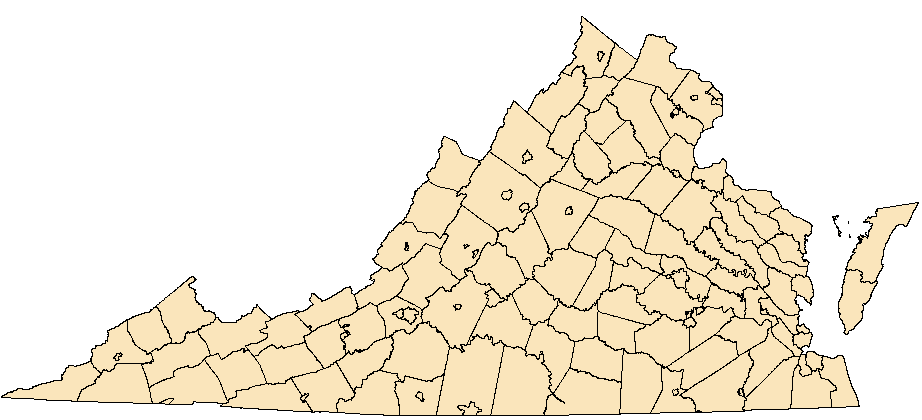 Before 1950

1950 - 1990

After 1990

Flight season and broods: This species is single-brooded. Mature larvae are found in September
Habitat and Food Plants: Flowers and developing seeds of Stoneroot (also called Horse Balm and Richweed) (Collinsonia canadensis). Older larvae probably rest in the litter or soil and ascend the plants at night to feed. Pupae spend most of the year underground. Habitat is rich deciduous woodforest, with abundant flowering food plants growing vigorously in the understory.
Behavior and Ecology: Adults do not come readily to lights at night. None have been found at bait.
Population trend and potential threats: Much of the potential habitat has been lost to development and overly abundant deer populations that destroy the understory growth and would probably eat the larvae at night as part of their grazing habits. Abundant non-native, plants potentially out-compete the host plant. Gypsy moth damage and control efforts are other threats.
Management practices: None yet.
References: Moth Photographers Group at the Mississippi Entomological Museum at Mississippi State University. Web application at: http://mothphotographersgroup.msstate.edu/large_map.php?hodges=11067 Accessed: 19Apr2013
Schweitzer, Dale F., Mino, Marc C., Wagner, David L. September 2011. Rare, Declining, and Poorly Known Butterflies and Moths (Lepidoptera) of Forests and Woodlands in the Eastern United States. U.S. Department of Agriculture (USDA). FHTET-2011-01. Pp. 419-421.
http://en.wikipedia.org/wiki/Psectrotarsia_hebardi
Copyright ©2023, All Rights Reserved
Virginia Department of Conservation and Recreation, Natural Heritage Program, 600 E. Main St., 24
th
Floor, Richmond, VA 23219
This atlas was compiled by the VA Natural Heritage Program with funds provided by the VA Dept. of Game and Inland Fisheries through a state wildlife grant from U.S. Fish and Wildlife Service
Questions/Comments? Check the contacts page | Internet Privacy Policy Statement
Last Modified: Friday, 26 February 2021, 03:21:56 PM