Atlas of Rare Butterflies, Skippers, Moths, Dragonflies & Damselflies of Virginia
Click image to enlarge.
Pyrrhia aurantiago
Aureolaria Seed Borer Moth
NatureServe Global Rank: G3G4
Virginia State Rank: S1S3
VA DGIF Tier: None
Federal Legal Status: None
Virginia Legal Status: None

Description: The Aureolaria Seed Borer Moth is medium-sized, with a wingspan of 25-33 mm. The wings are dark orange. Basal and st. areas, spots of forewing and shading on hingwing vary from pale to very dark purple. Fresh specimens may be very reddish, but that color tends to wear away and lines become more obvious. Until recently, this moth was called the Orange Sallow (Rhodoecia aurantiago).
Similar species: Pyrrhia cilisca is similar, but the postmedian line is not jagged, nor the spots purplish on this species.
North American Range: Maine and southern Ontario to New Jersey, Virginia, and Florida, west to Ohio, Kentucky, Wisconsin and Texas.
VA Observations by Locality: Bath | Montgomery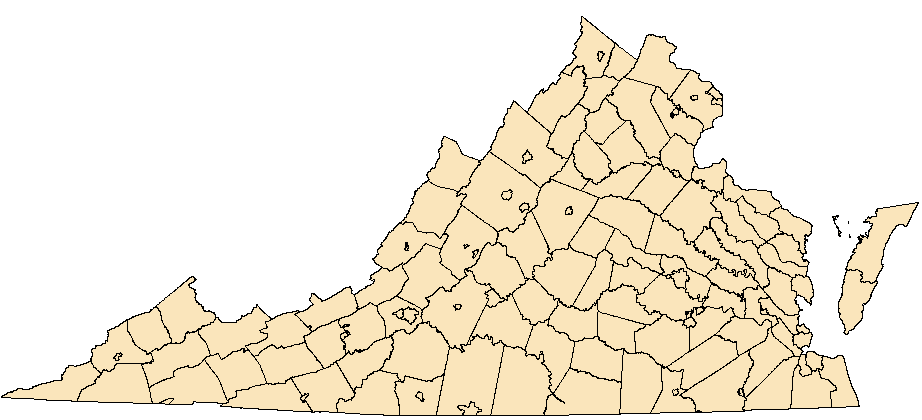 Before 1950

1950 - 1990

After 1990


Flight season and broods: Northward: July-September. August-October in Florida.
Habitat and Food Plants: The larva bores into seedpods of Gerardia and Mullein-Foxglove. The larvae also eat the flowers and developing seeds of Stoneroot (Collinsonia Canadensis).
Behavior and Ecology: The larvae can be identified by its close association with the food plants. Adults do not readily come to lights or bait. The best method for detection may be to search fo the larvae on the host at night.
Population trend and potential threats: Presently unknown
Management practices: None yet.
References: Covell, Charles V. Covell, Jr.; A Field Guide to Moths of Eastern North America; Special Publication No. 12; Virginia Museum of Natural History in association with the Smithsonian Institution; 1984, 2005. P. 141.
Moth Photographers Group at the Mississippi Entomological Museum at Mississippi State University. Web application at: http://mothphotographersgroup.msstate.edu/large_map.php?hodges=11065 Accessed: 20Apr2013
Schweitzer, Dale F., Mino, Marc C., Wagner, David L. September 2011. Rare, Declining, and Poorly Known Butterflies and Moths (Lepidoptera) of Forests and Woodlands in the Eastern United States. U.S. Department of Agriculture (USDA). FHTET-2011-01. Pp. 421-425.
Copyright ©2023, All Rights Reserved
Virginia Department of Conservation and Recreation, Natural Heritage Program, 600 E. Main St., 24
th
Floor, Richmond, VA 23219
This atlas was compiled by the VA Natural Heritage Program with funds provided by the VA Dept. of Game and Inland Fisheries through a state wildlife grant from U.S. Fish and Wildlife Service
Questions/Comments? Check the contacts page | Internet Privacy Policy Statement
Last Modified: Friday, 26 February 2021, 03:21:56 PM