Atlas of Rare Butterflies, Skippers, Moths, Dragonflies & Damselflies of Virginia
Click image to enlarge.
Rhionaeschna mutata (Hagen, 1861)
Spatterdock Darner
NatureServe Global Rank: G4
Virginia State Rank: S2
VA DGIF Tier: III
Federal Legal Status: None
Virginia Legal Status: None

Description: The Spatterdock Darner is a large 'mosaic' darner with a complex pattern of blue markings on a dark abdomen. The eyes are bright blue. The thorax has two blue vertical stripes on the side. The size is 74-76 mm (3.0 inches).
Similar species: The large size with its stunning blue eyes and face, in combination with the blue pattern on the abdomen and blue-striped-thorax, is unlike any other eastern dragonfly.
North American Range: Scattered populations from New England south to northwestern Virginia into Tennessee, west to Michigan and Missouri. In Virginia, it is recorded from a few northwestern counties.
VA Observations by Locality: Augusta | Craig | Highland | Alleghany | Augusta | Highland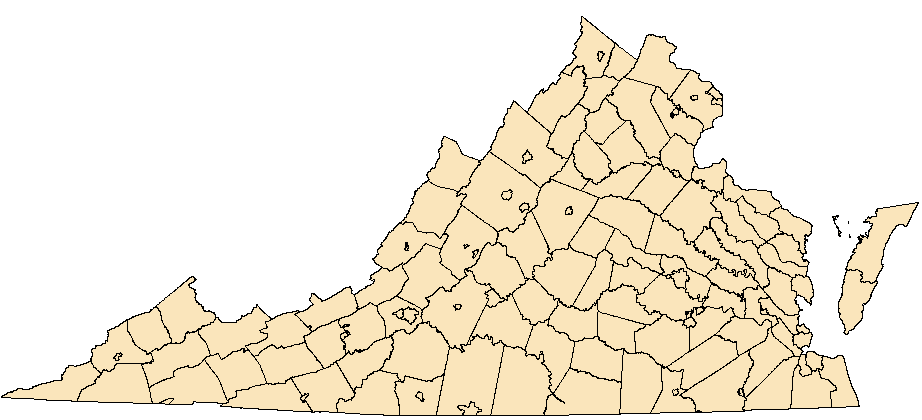 Before 1950

1950 - 1990

After 1990






Flight season and broods: The Spatterdock Darner flies from late spring into early summer species; 25 May - 1 July in Virginia.
Aquatic Habitat: Marshes and shallow lakes or ponds with emergent vegetation of water lilies or spatterdock.
Behavior and Ecology: Presently unknown
Population trend and potential threats: The Spatterdock Darner is apparently not very common anywhere, perhaps because of its restrictive habitat. With few exceptions, it is regarded as imperiled to critically imperiled throughout its range (NatureServe, 2011).
Management practices: Known populations should be monitored and protected.
References: NatureServe. 2011. NatureServe Explorer: An online encyclopedia of life [web application]. Version 7.1. NatureServe, Arlington, Virginia. Available http://www.natureserve.org/explorer (Accessed: Jan. 14, 2013).

Paulson, Dennis. 2011. Dragonflies and Damselflies of the East. Princeton University Press. Princeton and Oxford. 538 pp.

Roble, Steven M. 2011. Dragonflies of Virginia- Flight dates. Unpub.
Copyright ©2023, All Rights Reserved
Virginia Department of Conservation and Recreation, Natural Heritage Program, 600 E. Main St., 24
th
Floor, Richmond, VA 23219
This atlas was compiled by the VA Natural Heritage Program with funds provided by the VA Dept. of Game and Inland Fisheries through a state wildlife grant from U.S. Fish and Wildlife Service
Questions/Comments? Check the contacts page | Internet Privacy Policy Statement
Last Modified: Friday, 26 February 2021, 03:21:56 PM