Atlas of Rare Butterflies, Skippers, Moths, Dragonflies & Damselflies of Virginia
Click image to enlarge.
Schinia siren Strecker, 1876
Aluring Schinia Moth
NatureServe Global Rank: GNR
Virginia State Rank: S1S2
VA DGIF Tier: None
Federal Legal Status: None
Virginia Legal Status: None

Description: The Aluring Schinia is medium-small for a noctuid, with a wing span of 22mm. The front wings consist of alternating wavy bands of brown and tan, usually separated by whitish lines that blend into the darker patches along the wing venation. The basal band is brown and the band at the wing edge is tan. The hind wing is black with light fringes.
Similar species: The Alluring Schinia is very similar to a number of other Schinia species, but can be separated based on the white coloration intruding into the dark bands along the veins of the front wing. It also does not have any yellow/orange on the base of the hind wing.
North American Range: It has been found from Nebraska and Arizona east to Virginia and Florida.
VA Observations by Locality: Accomack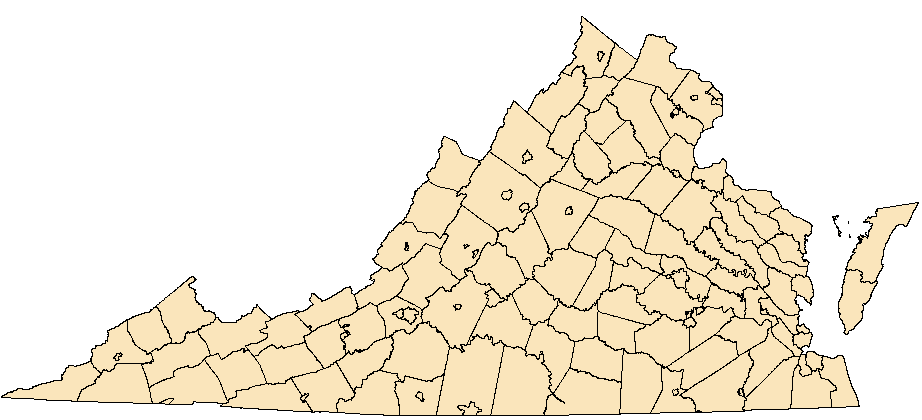 Before 1950

1950 - 1990

After 1990

Flight season and broods: They can be found from June to October.
Habitat and Food Plants: It is probably found where several large patches of the food plant occur, with some scattered individuals between the main patches, usually within in a large prairie, savanna, woodland etc. Larvae host on Golden Crownbeard (Verbesina encelioides).
Behavior and Ecology: Though information on Schinia siren does not seem to be available, most Schinia species are strong fliers and good colonizers. Many species are very adept at colonizing successional habitats or coping with plants that do not flower every year. They also often reach high densities and can colonize small patches of plants if there are other source patches in the area. While strays do occur, adults concentrate very near their larval foodplant.
Population trend and potential threats: Populations should be monitored and habitats preserved.
Management practices: None yet.
References: Bug Guide. 2003. Iowa State University Entomology. At: www.bugguide.net/node/view/220788 Accessed: 20Apr2013

Moth Photographers Group at the Mississippi Entomological Museum at Mississippi State University. Web application at: http://mothphotographersgroup.msstate.edu/large_map.php?hodges=11115 Accessed: 20Apr2013

NatureServe. 2012. NatureServe Explorer: An online encyclopedia of life [web application]. Version 7.1. NatureServe, Arlington, Virginia. Available http://www.natureserve.org/explorer. (Accessed: November 12, 2012 ).
Copyright ©2023, All Rights Reserved
Virginia Department of Conservation and Recreation, Natural Heritage Program, 600 E. Main St., 24
th
Floor, Richmond, VA 23219
This atlas was compiled by the VA Natural Heritage Program with funds provided by the VA Dept. of Game and Inland Fisheries through a state wildlife grant from U.S. Fish and Wildlife Service
Questions/Comments? Check the contacts page | Internet Privacy Policy Statement
Last Modified: Friday, 26 February 2021, 03:21:56 PM