Atlas of Rare Butterflies, Skippers, Moths, Dragonflies & Damselflies of Virginia
Click image to enlarge.
Sympetrum corruptum (Hagen, 1861)
Variegated Meadowhawk
NatureServe Global Rank: G5
Virginia State Rank: SNA
VA DGIF Tier: IV
Federal Legal Status: None
Virginia Legal Status: None

Description: The Variegated Meadowhawk is about 1.5 inches long. It has a red face with brown on the sides and eyes that are red above and pinkish gray below. The thorax is brown with a pair of small yellow spots on the sides. The abdomen is red or complexly red-brown when viewed closely. The legs are black with a brown stripes on the outside. The female has a brownish-tan face and eyes. The thorax is the same as males. The abdomen is brown with whitish spots on S3 - S8. The legs are black and yellow striped. Both sexes have orange anterior wing veins and a yellow stigma.
Similar species: The two spots on each side of the thorax are distinct and diagnostic. No other species in Virginia are similar to the Variegated Meadowhawk.
North American Range: The Variegated Meadowhawk is primarily a western species, with scattered records as a vagrant in the east. It is found north to southern Canada, and regularly south through Mexico, even Honduras. There is only one record from Virginia, but it is not clear if this was a breeding occurrence, or an established population.
VA Observations by Locality: Montgomery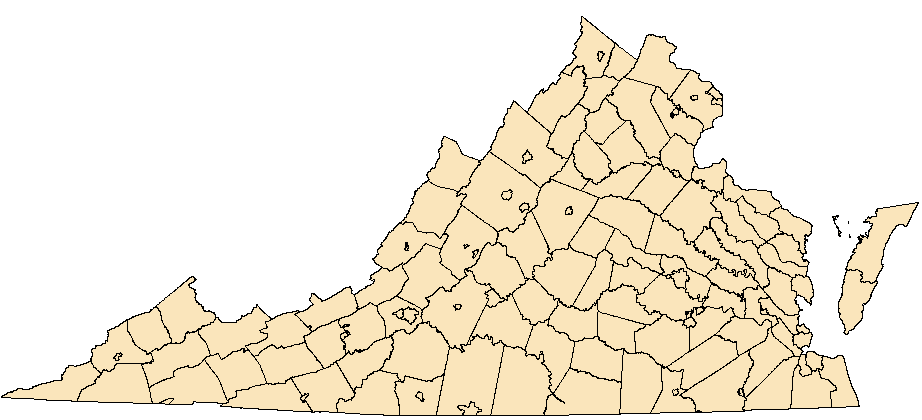 Before 1950

1950 - 1990

After 1990

Flight season and broods: Possible in Virginia from June through October.
Aquatic Habitat: The Variegated Meadowhawk breeds in shallow marshes or ponds, but may also lay eggs in weedy streams or even puddles. There is some affinity to alkaline waters. Often common in very dry areas.
Behavior and Ecology: Variegated Meadowhawks hunt or feed in swarms and prefer to perch on lower twigs, leaves or grasses while making intermittent low flights over the water. Females oviposit in pairs and sometimes can be seen in very high numbers. They often perch low and on the ground, except when migrating they prefer higher areas of trees. They are active from dawn until dusk.
Population trend and potential threats: Habitat destruction is a threat to this species.
Management practices: Populations should be monitored and habitats preserved.
References: Bangma, J. 2003. The Dragonflies and Damselflies of New Jersey. http://njodes.com/Speciesaccts/species.asp . Accessed: 4/8/2013

Dunkle, Sydney W. 2000. Dragonflies Through Binoculars: A Field Guide to Dragonflies of North America. Oxford University Press, New York, NY. 266 pp.

LeGrand, H., E. Corey and T. Howard. The Dragonflies and Damselflies of North Carolina. http://www.dpr.ncparks.gov/odes/a/accounts.php. Accessed: 4/8/2013

Paulson, Dennis. 2011. Dragonflies and Damselflies of the East. Princeton University Press, Princeton, NJ. 530 pp.

West Virginia Division of Natural Resources: Wildlife Diversity Program. Dragonflies and Damselflies of West Virginia. http://martes.dnr.state.wv.us/Odonata/default.aspx Accessed: 4/8/2013
Copyright ©2023, All Rights Reserved
Virginia Department of Conservation and Recreation, Natural Heritage Program, 600 E. Main St., 24
th
Floor, Richmond, VA 23219
This atlas was compiled by the VA Natural Heritage Program with funds provided by the VA Dept. of Game and Inland Fisheries through a state wildlife grant from U.S. Fish and Wildlife Service
Questions/Comments? Check the contacts page | Internet Privacy Policy Statement
Last Modified: Friday, 26 February 2021, 03:21:56 PM